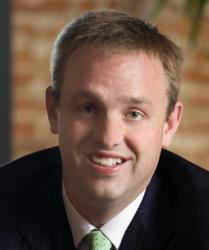 This sales training method helps new sales people come up to speed more effectively and economically without having them leave their territories.
Rochester, NY (PRWEB) September 30, 2011
Working in concert with one of the nation's largest merchant services and credit card processing providers, Sales Sense Solutions, Inc. (http://www.SalesSenseSolutions.com) has completed an interactive online training center for new sales representatives and affiliates.
The sales training center includes multimedia presentations, a comprehensive narrative and self-test sections at the end of every segment. The students access the training center from a PC anywhere across the country and their participation is tracked and test scores are logged automatically.
"The merchant services industry has a high degree of sales position turnover," acknowledged Mike Krause, Chief Sales Architect of Sales Sense Solutions, Inc. "By allowing each new sales professional to take the training at their own pace without traveling, we can save the company money and ensure that the sales people are more thoroughly trained, resulting in greater staff retention and better morale in the field."
The sales training center was first rolled out to approximately 10 cities six months ago in a trial phase and now is in full launch across the country.
About Mike Krause and Sales Sense Solutions, Inc.
As a recognized sales thought leader and sales training expert, Mike Krause inspires business leaders and sales professionals of all generations – from the most experienced to the newest rookie on the team – to maximize their personal and professional potential. Mike shares his proven strategies for sales success in his book, Sell or Sink: Strategies, Tactics and Tools Every Business Leader Must Know to Stay Afloat! Learn more at http://www.SalesSenseSolutions.com and http://www.SellOrSink.com.
###