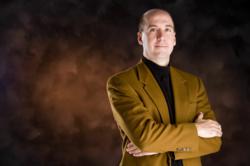 In this era of accelerating change, the greatest challenge in achieving future success isn't simply the ability to grasp what's coming next; it's the ability to first unlearn old ideas, habits, processes and business models
New York, NY September 30, 2011 (PRWEB) September 30, 2011
Popular keynote speaker, renowned futurist and best-selling author Jack Uldrich recently released his latest book on unlearning, Higher Unlearning: 39 Post-Requisite Lessons for Achieving a Successful Future. "In this era of accelerating change, the greatest challenge in achieving future success isn't simply the ability to grasp what's coming next; it's the ability to first unlearn old ideas, habits, processes and business models," said Uldrich.
The book, published by Beavers Pond Press and available from Amazon.com in both hard cover and e-book formats, provides thirty-nine succinct and easy-to-digest lessons for today's busy executives and leaders.
"Whether your business, corporation or organization is threatened by the global economy, disruptive technologies, shifting consumer behavior or changing business models, this book is guaranteed to open the mind of the reader, change their perspectives, and help them understand why their old thinking is hindering their ability to seize tomorrow's extraordinary opportunities," continued Uldrich.
Among the thirty-nine, often counter-intuitive, lessons Uldrich shares with his readers are why: You must bite the hand that feeds you (Lesson #8); Imperfection trumps perfection (Lesson #13); Playing it safe is the riskiest thing to do (Lesson #24); Zoning out is preferable to zoning in (Lesson #30); and why failure is the key to unlocking success (#37).
In addition to writing regularly on the topic of unlearning at his popular blog, The School of Unlearning, Uldrich also consults and advises corporations on how unlearning can unleash creativity and help companies hone, sharpen and strengthen their innovation processes. In the past few months, Uldrich has served as a keynote speaker or consultant to the following corporations and organizations: IBM, Cisco, FCCServices, The New York Healthcare Association, Allina Hospitals, Wells Fargo, the Savannah Ocean Exchange and The Iowa Healthcare Collaborative.
Parties interested in watching Uldrich speak on the topic of unlearning are encouraged to view his recent TEDx talk on Unlearning Possibilities or visit his website for more information. Individuals wishing to have Mr. Uldrich speak at their next event or conference should contact either Leading Authorities or The Executives Speakers Bureau.
If you wish to either hire Jack Uldrich for half or full-day seminars or interview him on the topic of unlearning, you may contact him directly at 612.267.1212 or jack@schoolofunlearning.com
###