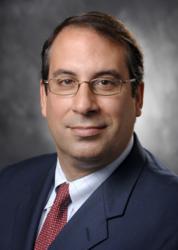 By adding more share classes, we're making it easy to invest in the fund without requiring shares be placed in an irrevocable trust and given as a gift.
Kansas City, MO (PRWEB) September 30, 2011
American Century Giftrust's all-cap growth strategy is now available to a wider range of investors.
Giftrust, a name long synonymous with both a mutual fund as well as an innovative program through which a person can give fund shares to another individual in the form of an irrevocable trust, is being renamed American Century All Cap Growth, effective today. Under its new moniker, the fund now offers four share classes that investors, intermediaries and institutions will be able to purchase without the trust structure. Investors wishing to purchase shares of All Cap Growth as a gift for another individual can continue to do so through the Giftrust program, which requires shares to be held in trust for at least 18 years.
The change of the fund's name from Giftrust to All Cap Growth is designed to better reflect the investment strategy that the fund has used since March 2009. The new name, coupled with the new options for those not seeking to hold shares in trust, are being made in order to better serve clients, according to American Century Chief Investment Officer Enrique Chang.
"The fund has been managed as an all-cap growth portfolio for more than two years and offers investors a flexible growth strategy," Chang said. "By adding more share classes, we're making it easy to invest in the fund without requiring shares be placed in an irrevocable trust and given as a gift. Of course, clients may continue to establish Giftrust accounts if they wish."
Launched in 1983, Giftrust originally was created by American Century Investments Founder James E. Stowers Jr. and was designed to help the person giving the gift establish a long-term investment for the person receiving the shares.
All Cap Growth is co-managed by David Hollond and Michael Orndorff and has $895 million in assets under management as of 8/31/11.
David Hollond is chief investment officer, U.S. Growth Equity - Mid & Small Cap, senior vice president and senior portfolio manager. Hollond joined American Century in 1998. Previously, he provided stock analysis for the American Century® VistaSM Fund. Prior to that, he was a research associate for the Federal Reserve Bank in Minneapolis. He has worked in the financial industry since 1992.
Hollond earned a bachelor's of arts degree in Russian and economics from Grinnell College, a master's of science degree in economics from the University of Wisconsin, a master's of arts degree in international studies from the University of Pennsylvania and a master's degree in business administration in finance from The Wharton School-University of Pennsylvania.
Michael Orndorff, CFA, CPA, is a vice president and portfolio manager. Orndorff joined the company in 1994. Prior to his current position, he was a senior investment analyst, and was manager of international financial research for the company before that. Previously, he was a senior fixed-income analyst for Franklin Savings and a senior auditor for PricewaterhouseCoopers. Orndorff holds a bachelor's degree in business administration from the University of Central Missouri and a master's degree in management from Boston University. He is a CFA charterholder and a member of the CFA Institute. He is also a member of the Kansas City CFA Society and the American Institute of Certified Public Accountants.
About American Century Investments
American Century Investments is a leading privately-held investment management firm, committed to delivering superior investment performance and building long-term client relationships since 1958. Serving investment professionals, institutions, corporations and individual investors, American Century Investments offers a variety of actively managed investment disciplines through an array of products including mutual funds, institutional separate accounts, commingled trusts and sub-advisory accounts. The company's 1,300 employees serve clients from offices in New York; London; Hong Kong; Mountain View, Calif. and Kansas City, Mo. James E. Stowers Jr. is founder of the company. Jonathan S. Thomas is president and chief executive officer and Enrique Chang is chief investment officer. Through its ownership structure, more than 40 percent of American Century Investments' profits support research to help find cures for genetically-based diseases including cancer, diabetes and dementia.
You should consider the fund's investment objectives, risks, and charges expenses carefully before you invest. The fund's prospectus or summary prospectus, which can be obtained by visiting americancentury.com contains this and other information about the fund, and should be read carefully before investing.
Investment return and principal value of security investments will fluctuate. The value at the time of redemption may be more or less than the original cost. Past performance is no guarantee of future results.
American Century Investment Services, Inc., Distributor.
###