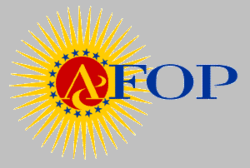 "Our country's leaders need to hear from the public; they need to hear that while solutions to our budget deficit are necessary, we cannot demolish our education and workforce system," said Strauss.
Washington, D.C. (PRWEB) September 29, 2011
Association of Farmworker Opportunity Programs Responds to Dangerous Cuts to Job Training Programs Proposed by the House Appropriations Committee
Today, the House Appropriations Committee released the draft fiscal year 2012 Labor, Health, and Human Services (LHHS) funding bill. The cuts proposed in this bill would cut funding for the Department of Labor's (DOL) Employment and Training Administration nearly in half.
"Right now there are over 14 million Americans without a job, yet a large percentage of job openings remain unfilled due to a shortage in workers who have the skills these positions require," notes David Strauss, Executive director of AFOP. "Despite this fact, the House Appropriations Committee is proposing draconian cuts to the very job training programs working to get Americans the education and training services they need to get back to work and help businesses find the workers they need."
The National Farmworker Jobs Program (NFJP), is a fiscally responsible federal job training program aimed at educating and training farmworkers into jobs that allow them to earn a self and family-sustaining income. AFOP and its 52 non-profit and public agencies that operate the NFJP provide access to training and supportive services to help farmworkers create better futures for themselves and achieve the American Dream. AFOP's member agencies that are awarded the competitive grants provided by the DOL typically place over 80% of job-training farmworker customers into good jobs with benefits.
"Our country's leaders need to hear from the public; they need to hear that while solutions to our budget deficit are necessary, we cannot demolish our education and workforce system," said Strauss. "We need a balanced and comprehensive approach that combines gains in efficiency and invests in our nation's education and workforce."
The Association of Farmworker Opportunity Programs is the national federation of nonprofit and public agencies that provide training and employment services to migrant and seasonal farmworkers. For additional comment or interview, please contact Ayrianne Parks at (202) 828-6006 x140 or Parks(at)AFOP(dot)org
###