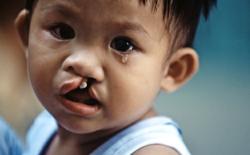 "For a small amount of money, together we can make a difference to a young child on the other side of the world through our portrait studio"
Minneapolis, Minnesota (PRWEB) September 30, 2011
Minneapolis photographers Dale Studios have been photographers in Minneapolis for over 25 years and are pleased to be participating in Operation Smile October Family Portrait Month sponsored by Professional Photographers of America.
Bob Dale, Master Photographer, owner of Dale Studios for over 25 years will be donating a portion of each family portrait during the month of October to Operation Smile, a Professional Photographers of America Charity.
"For a small amount of money, together we can make a difference to a young child on the other side of the world through our portrait studio" says Dale. Dale encourages families not only in Minneapolis but also the communities of Eden Prairie, Edina, Wayzata, Minnetonka, Orono, Chanhassen, Shakopee and Plymouth, MN to have their family portraits updated at their photo studio.
"Don't wait…things change too fast" says Dale. Dale's black and white portraits capture your children and family so you can remember what happened when they are graduating from high school and they were just in first grade yesterday.
Dale's portraits have earned him Fuji's Masterpiece Award, and he has had a photograph featured at an EPCOT exhibit sponsored by Kodak. Dale's twenty five plus years of experience as a Minneapolis photographer have taught him how to create photographs that capture timeless moments.
In 2005, PPA Charities Trustees invited Operation Smile to become its Charitable Partner. A perfect fit for photographers, whose daily business is creating smiles for their clients, Operation Smile's mission is repairing childhood facial deformities including cleft lips and cleft palates. It costs only $240 to complete a simple cleft-palate operation because Operation Smile's medical team volunteers their services. PPA Charities' affiliation with Operation Smile provides PPA-member studios with an opportunity to show consumers they are part of a talented and dedicated group of professionals who work together toward a single charitable purpose: putting smiles on the faces of deserving children around the world.
For more information or to make an appointment at his portrait studio, contact Dale Studios at (952) 400-1020 or see their family portrait studio by visiting their website at http://www.DaleStudios.com.
###