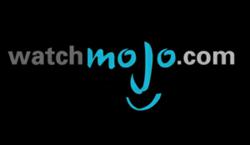 Montreal, Canada (PRWEB) September 30, 2011
Just in time for back to school season, WatchMojo has added Express Publishing and Lungteng to the list of publishers who rely on WatchMojo's video content to serve students and teachers. Previous publishers who work with WatchMojo include
Belin, Pearson, Cengage and Nelson.
"When looking for video clips to include in our English-teaching courses for schools, we found that WatchMojo had content that was extremely appealing both to teachers and students. This, together with a very positive approach to our request and efficient friendly handling of business arrangements, has meant that we look forward to working with WatchMojo for some time to come," says Graham Bushnell of Belin, the French publishing house that traces its roots back to 1777.
As classrooms go digital and interactive, academic publishers look for ways to add video content to the tools they offer teachers. WatchMojo's wide array of video programming has become an ideal solution for many. Over the past few years, Belin, Express Publishing, Pearson, Cengage, Nelson and Lungteng are just some of the publishers who have partnered with WatchMojo.
By virtue of producing the videos itself, WatchMojo owns all of the rights to the programming. Due to the massive scope and breadth of the catalogue of seven thousand original videos, publishers can offer a greater variety of either educational and informative videos or more entertaining ones that are then used to teach English as a Second Language (ESL).
What makes the videos even more appealing to academic publishers is the fact that WatchMojo's in-house team of researchers, writers, fact-checkers, videographers and editors provides a level of accuracy that reinforces the publishers' commitment to quality and excellent.
"When we started the company in 2006, we didn't anticipate entering this realm, but we have had a lot of demand from publishers. Naturally we are proud to be helping students in the United States learn about various topics, as well as students around the world learn English. The fact that it has also become a great business opportunity is rewarding, as well," states WatchMojo CEO Ashkan Karbasfrooshan, who founded the company in 2006 after helping build and sell AskMen to News Corp.
Karbasfrooshan is a published author of two books, "Course To Success: Everything You Need to Succeed Beyond School" and "The Confessions of Alexander the Great: 33 Lessons in Greatness." He has also been published on Yahoo!, AOL, MSN and quoted in Business Week, Forbes, etc.
The company's main focus remains serving as the de facto "arms supplier" to other large media firms and ad agencies that need video programming to satisfy the insatiable demand of users who are increasingly turning to the Internet for content. According to the IAB, in the U.S. alone, online advertising reached $15 billion in the first half of 2011, up 24 per cent from a year-ago; digital video represents the fastest-growing segment.
Online, WatchMojo's distribution partners include YouTube, Hulu, Yahoo!, MSN, AOL and Bell Media. Offline, the company's out-of-home reach is edging close to 50 million consumers each month around the globe in malls, gyms and taxis in India, Spain and the U.S.
About WatchMojo
WatchMojo helps you become more successful by covering the people, places and things that inform and entertain you socially, personally and professionally.
Supplying the world's largest media properties, WatchMojo is a leading producer of professionally-produced, ad-friendly, premium videos covering Automotive, Business, Comedy, Education, Fashion, Film, Food, Health & Fitness, History, How To, Lifestyle, Music, Politics, Science, Space, Sports, Urban Living, Technology, Travel and Video Games.
The company's catalogue of seven thousand videos has generated 650 million video views since 2006.
Marketing Magazine picked WatchMojo as one of Canada's Digital Media Companies to Watch in its Sept. 2011 issue.
Learn more on http://www.WatchMojo.com.
###