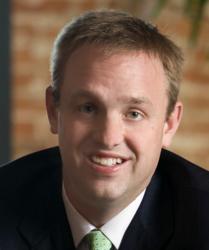 To be most effective, sales training must be an individual process, not a one-size-fits-all fix applied to the entire sales force.
Rochester, NY (PRWEB) September 30, 2011
Mike Krause, Chief Sales Architect of Sales Sense Solutions, Inc., concurs with Mr. Stein's statement and adds that "one of the largest pain points for companies, is their sales training." Companies have spent millions trying to train their sales force and it never works as planned. Why?
1. Most companies treat sales training as a group exercise: bring everybody in from the field for a couple days, talk at them or bring in an outside old-school expert to deliver one set of messages, then send them back out to sell. Problems: all sales people are at different levels of experience, knowledge and expertise. Applying the same training to the entire group inevitably leaves some of them far behind and others bored to tears. Plus, everybody is out of the field for two or three days, resulting in momentum loss and thousands of dollars in lost sales.
2. There's no individual follow up from the training staff to see how effective the sales training was that they administered in the two or three day group session. No post-meeting evaluations were collected to see how well the training actually trained the sales people. This also means there's no accountability on the part of the sales people to improve their process using the new techniques they were presented.
3. The sales people are often street-smarter and more experienced than the outside trainer the company brought in. The sales reps know that they must just endure a couple days of meetings, then they can go back to doing what they've always done. They're polite and nod their heads and never feel compelled to apply any of the training's lessons on which the company spent thousands of dollars.
4. The company doesn't take the time -- or have the ability -- to understand the individual training needs of its sales people. Therefore, those who do need training in specific areas may or may not get what they need from the mass education sessions administered once a year.
Expecting a sales professional to learn everything they need to know about the company, its products and successful sales techniques in two or three days is preposterous. Think about it: no one earns a college degree in two or three days, how could an individual hope to learn all they need to know about products, services, company philosophy and sales processes in that same amount of time?
The solution to these age-old sales training woes is twofold: (1) create a comprehensive training program that is tailored to each individual's experience level and needs. The training should include some in-person formal classroom training and reinforcing training conducted through a well-designed instructional portal over a year's time. (2) Equip each sales person with a SmartPhone and a laptop to stay in full contact with their prospects and facilitate on-going training while they're productively working their territory.
The company may still spend thousands outfitting the sales reps with the right tools but at the end of the year, the sales training process will have been much more effective and the sales people will have learned how to sell something.
About Mike Krause and Sales Sense Solutions, Inc.
As a recognized sales training expert and thought leader, Mike Krause inspires business leaders and sales professionals of all generations – from the most experienced to the newest rookie on the team – to maximize their personal and professional potential. Mike shares his proven strategies for sales success in his book, Sell or Sink: Strategies, Tactics and Tools Every Business Leader Must Know to Stay Afloat! Learn more at http://www.SalesSenseSolutions.com and http://www.SellOrSink.com.
###