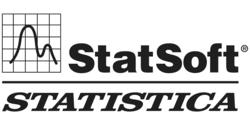 (PRWEB) September 30, 2011
StatSoft, makers of the STATISTICA software platform and one of the largest producers of enterprise predictive analytics software solutions, is sponsoring the Predictive & Text Analytics World in New York on October 16-21, 2011. Talks at the event will focus on Predictive Analytics and Text Mining. StatSoft's customers, Cox Communications and Accident Fund Insurance, will present case studies about their use of STATISTICA.
Robert Wood, Director of Marketing Science for Cox Communications, forecasts future demand by product line. This forecasting has become an essential business function to direct and regulate operational, marketing, and sales resources. The case study that Mr. Wood will present will focus transformation of the forecasting process for Cox's Central Region. In the past, forecasting results were generated, modified by analysts, and delivered via Excel. This report was transformed to a fully automated system using STATISTICA. Additionally, errors are now captured and monitored using a re-purposed statistical process that provides notifications of inaccuracy or consistency.
Zubair Shams, Director of Product Development leads the predictive modeling department at Accident Fund Insurance Company. Mr. Shams focuses on providing leadership in the delivery of complex modeling projects while leveraging his foundation in modeling expertise. At the upcoming Text Analytics World Mr. Shams will present a case study of text mining to accurately segment workers' compensation injuries. In this case study he will present lessons learned from handing challenges presented by free form adjuster notes that include developing synonyms, handling negation logic, handling large data quantities, and validating the performance of the algorithm.
For additional information about STATISTICA software solutions, please visit our website at http://www.statsoft.com.
About StatSoft, Inc:
StatSoft, Inc. was founded in 1984, is one of the largest producers of enterprise and desktop software for Data Analysis, Data Mining, Quality Control/Six Sigma, and Web-based Analytics. Its products are used worldwide at most major universities, corporations, and government agencies and are supported with training and consulting services by a worldwide network of StatSoft offices in 29 countries on all continents.
# # #