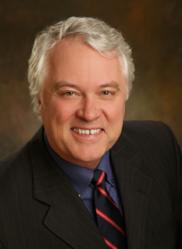 Corum Group is the most professional and collaborative company I have ever worked with.
Seattle, WA (PRWEB) September 30, 2011
Corum Group announced today that Tech M&A Advisor and Vice President Bruce Lazenby, Corum's senior deal maker for Canada, has been selected by the Board of the Ottawa Centre for Regional Innovation (OCRI) to take over as its next CEO. Lazenby, a former Naval Commander and technology CEO, was the lead manager on recent Corum M&A Transactions with Privasoft, Summit Software, TalkSwitch, Progeny, emBoot, and several other technology firms.
"Corum has sold more Canadian software companies than any other M&A firm, and has been active in the Canadian market for over 20 years. Our commitment to Tech M&A in Canada is as strong as ever," says Nat Burgess, President of Corum Group. "For the last 4 years, Bruce has contributed to the success of Corum globally, and has been instrumental in expanding our coverage in Canada. We congratulate Bruce on his continuing success in creating global opportunities for Canadian entrepreneurs."
"I have often said that the Corum Group is the most professional and collaborative company I have ever worked with," explained Mr. Lazenby. "I hope to bring that level of dynamism to OCRI."
Mr. Lazenby will have a new mandate to broaden and deepen Economic Development for knowledge based industries in Ottawa. His vision is to ensure that Ottawa remains the best place in Canada to start and grow a knowledge-based business.
About Corum Group Ltd.
Based in Seattle, Corum Group Ltd. has offices across Europe and the Americas, has been the global leader for Software M&A for the last 25 years. The firm has completed over 270 software M&A transactions spanning 6 continents. Corum's M&A advisors are experienced former software company executives themselves, who work with the support of the industry's best M&A researchers, writers and business valuation experts, using the world's most comprehensive database of tech company buyers. Corum educates the software industry with conferences and publishes the most widely-distributed software M&A research, including its Tech M&A Monthly Webinar.
###