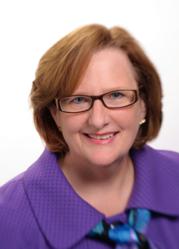 When students can participate in real-world learning with local businesses or laboratories, their learning becomes relevant and their passion for learning takes off.
Reynoldsburg, OH (PRWEB) September 30, 2011
After its first year in operation, Reynoldsburg eSTEM Academy quickly emerged as one of the state's highest performing high schools, earning an "Excellent" designation for its 2010-11 performance on the Ohio Graduation Test.
On Friday, faculty, staff and district leadership welcomed more than a dozen visitors to the school who are interested in its early success. They included representatives from from KnowledgeWorks and its subsidiary, EdWorks -- which worked with the district to design the curriculum and provide technical assistance.
Reynoldsburg eSTEM is one of Ohio's 10 platform STEM high schools and is an active member of the Ohio STEM Learning Network. Academy leader Marcela Raymond is currently serving as OSLN's principal-in-residence.
Reynoldsburg eSTEM opened as a new academy in fall 2010 with a STEM (science, technology, engineering and math ) focus. The academy started with about 225, ninth- and 10th-graders. At the beginning of the 2011 school year 140 new ninth graders enrolled, and in 2012 the academy will have students enrolled in ninth to 12th grade.
At eSTEM, where all students receive accelerated instruction, the school outperformed the state in all five subjects tested, including reading, math, writing, science and social studies. eSTEM's Performance Index, which calculates whether students are achieving at accelerated and advanced levels, is among the 15 highest in the state of Ohio.
Deborah Howard, director of education strategy for EdWorks, the KnowledgeWorks subsidiary that works with school districts to redesign schools, start new schools and implement STEM schools and Early College High Schools, said Reynoldsburg eSTEM represents one of several "interest-based academies" being developed by the non-profit organization with promising success. One of the cornerstones of Edworks STEM schools is a requirement that schools have official affiliations with STEM-related businesses or laboratories.
"We believe our STEM schools are successful because of the authentic partnerships we establish with the school district, businesses and labs in the community who work together to engage students," Howard said. "When students can participate in real-world learning with local businesses or laboratories, their learning becomes relevant and their passion for learning takes off."
As an example, Howard said Reynoldsburg collaborates with a local environmental scientist on a wetlands learning center at the school.
Ecologist Mark A. Dilley, a professional wetland scientist whose firm, MAD Scientist & Associates, partners with eSTEM, said the relationship benefits both the student and partner organizations over the long term.
"Giving students the real-world opportunity to see direct applications for the subjects they are learning is extremely meaningful and motivating to the students," Dilley said. "When they attend college or pursue careers, this will give them an advantage over their peers who may not have had the same opportunity."
Howard also said student learning is reinforced through a curriculum integrated across-the-school. "Students in a science class may be studying atomic energy, and their social studies class may be studying the after-effects of the nuclear radiation on the citizens of Hiroshima and Nagasaki," Howard said.
Dan Hoffman, assistant superintendent at Reynoldsburg, said the EdWorks approach has enhanced the district's ability be successful because the district can learn from the organization's past success and challenges.
"We now have the confidence to think, plan and act outside the box," Hoffman said. "Because EdWorks has done the work on the ground for nearly a decade, they were able to assist us in defining our own big ideas and then provide a roadmap of the details that will bring success."
The new eSTEM high school is part of a larger vision for Reynoldsburg that is part of a new K-12 STEM campus designed specifically to support STEM learning. A new K-4 elementary school opened this fall on the same campus.
Harold Brown, president of EdWorks, said he is pleased with the progress of eSTEM and anticipates the growth of similar schools nationwide, especially against the backdrop of a number of studies that show American students falling behind their global counterparts in the STEM fields.
According to the Programme for International Student Assessment(PISA), which measures students' ability to apply what they have learned in science and technology and has been designed to assess the kinds of skills needed in today's workplace, U.S. 15-year-olds scored below most other nations tested in 2006, and the U.S. standing dropped from 2000 to 2006 in both math and science.
"Reynoldsburg eSTEM represents the kind of high school that must be replicated in the United States if our students are going to compete in an increasingly competitive global economic environment," Brown said. "In a very short time, our students have demonstrated they can be successful while doing rigorous work."
EdWorks, a subsidiary of KnowledgeWorks, is a high school turnaround organization that partners with schools, districts and states to provide effective, long-term solutions. EdWorks offers three different models of school design: High School Turnarounds, Science Technology Engineering and Mathematics (STEM) schools, and Early College High Schools.
KnowledgeWorks is bringing the future of learning to America's high schools and creating widespread, lasting change in the communities they serve. Our portfolio of high school approaches includes New Tech Network high schools, EdWorks high school redesign, Science, Technology, Engineering and Math (STEM) and Early College high schools. Our Strive subsidiary is catalyzing a national movement focused on the success of every child from cradle to career.
###