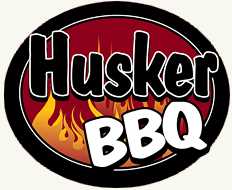 HuskerBBQ.com, an Omaha Catering Company, has recently expanded their facilities by investing in a large commercial kitchen and an additional full-size smoker.
Omaha, NE (PRWEB) September 30, 2011
"HuskerBBQ has been making a name for themselves as a premier Omaha Catering Company, and their success can be largely attributed to word-of-mouth advertising. The customer service, cleanliness, attention to detail and superbly delicious food were a huge hit at a 50th birthday party", exclaimed Cal Hesson, one of HuskerBBQ.com many satisfied customers.
Husker BBQ delivers a feast-on-wheels to any venue. Whether entertaining from home, bringing a banquet into a business or sponsoring a huge Nebraska Husker tailgate party, HuskerBBQ delivers the goods.
In addition to the convenience of a catered event, there is an inspiring menu with a variety of delicious and high quality food selections for any business event and social gathering.
Traditional "Pit-Smoked" barbecue – cooked low and slow in a wood-fired pit which can cook up to 500 pounds of meat at a time - delivers the ultimate Omaha BBQ experience. To satisfy any palate, along with excellent BBQ are brilliant side dishes and delectable desserts to satisfy any sweet tooth. The wonderful part is the food is all homemade.
Businesses and Party Planners need someone trustworthy to be reliable and provide the quality of food they are expecting. They also need the ease, convenience of delivery and set-up, and more options than traditional catering choices.
"This Omaha Catering Company is a rising star who is being recommended to executives, co-workers, business associates, professional event planners, family and friends. Every event is given personal and professional attention to ensure the perfect BBQ dining experience", Mr. Hesson further exclaimed.
BBQ is a great choice for any type of event. From Corporate Events, Company Picnics, Business Meetings, Weddings, Tailgate Parties, School Functions, Fundraisers, Backyard BBQ's, Graduations, Family Reunions, and Birthday Parties to Husker Football Games. If there is an event with anywhere from 35 people to 1500+ people, Husker BBQ has the ability to accommodate these sizes with any needs and special requests.
This unique BBQ Catering Company provides one-on-one personal service where food is prepared specifically to satisfy the needs of any event. HuskerBBQ.com specializes in mobile Catering in Omaha, Lincoln and the surrounding areas.
For information about Husker BBQ, please visit Omaha Catering web site at http://www.huskerbbq.com/.
###