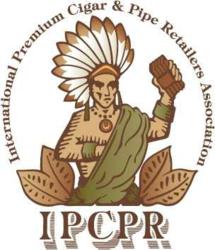 "Instead of researching expansion of the ban, they should be considering rescinding the ban altogether."
Denton, Texas (PRWEB) September 30, 2011
The International Premium Cigar & Pipe Retailers Association says the proposed expansion of the Denton, Texas smoking ban would be tantamount to turning the city into a nanny state run by Big Brother. Research into the matter is expected to continue by City Council until December when a decision would be made as to whether or not the council will vote on the issue.
The current ban prohibits smoking in city-owned buildings, schools and stores, and requires restaurants to have designated smoking areas. The proposal under consideration would ban smoking in all city workplaces, bars and restaurants.
"Instead of researching expansion of the ban, they should be considering rescinding the ban altogether. We are against any form of legislated smoking ban and favor, instead, the rights of business owners to decide for themselves what the smoking policy would be in their respective establishments," said Bill Spann, chief executive officer of the IPCPR. The association represents some 2,000 small businesses comprised mostly of family-owned, neighborhood cigar stores, manufacturers and distributors of premium cigars and related accoutrements.
"It is our understanding that one person brought this up, citing economic statistics in two other Texas cities that alleged no negative effects from an expanded ban. Well, there are plenty of statistics that prove otherwise, that smoking bans do, indeed, cost jobs, hurt businesses and lose tax revenues. But that's not the point. The point is that people are fed up with government telling them what to do and where they can or cannot do it," Spann said.
Spann pointed out that smoking bans are usually based on a lackadaisical public that doesn't realize that its rights are taken away from them.
He cited a report by the Heartland Institute that "… studies have shown that smoking bans hurt small businesses…. In Ohio, for example, the Department of Job and Family Services predicted a 10,000-job gain for the state's hospitality and leisure industry prior to the ban's implementation. In reality, the industry lost 5,400 jobs during the first 12 months of the smoking ban," according to the Institute's report.*
"Business owners should have the right to declare whether or not smoking should be allowed on their premises, just as employees and customers should have the right to work in or patronize those businesses. But when a governmental body tells proprietors how to run their businesses, they risk losing business and tax revenues to surrounding cities. Smokers and non-smokers alike should be up in arms over the prospects of another Constitutional right being taken away from the citizens of Texas," Spann said.
Contact:
Tony Tortorici
678/493-0313
###