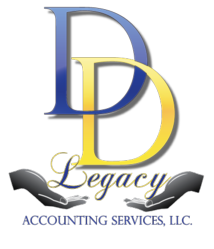 The grand opening of this company will impact everyone that has the privilege to experience its services.
Baltimore, MD (PRWEB) September 21, 2011
D & D Legacy Accounting Services, LLC. - "Your legacy is important, so entrust it in our hands for safety and growth."
According to the president and owner, Tywanda Mines, D & D Legacy Accounting Services, LLC is a brand new company that is intent on revolutionizing accounting, bookkeeping, payroll, and tax services; and not to mention, the customers' experience. The grand opening of this company will impact everyone that has the privilege to experience its services. This company is fulfilling all accounting and bookkeeping needs for companies, non-profits, and professional individuals from all industries. D & D Legacy prides themselves on being the one-stop service location to handle all accounting, bookkeeping, and payroll needs for all companies and individuals in all industries. Nothing is too big or difficult for this budding new company. Even though D & D Legacy is just coming onto the scene, the staff has years of experience in the accounting, banking, grants, non-profit, business, and financial fields. They also pride themselves on staying "in the know" with continued classes, certifications, and seminars. It is the staff at D & D Legacy, that makes sure a client's experience is above and beyond any experience they have encountered before. Everything at D & D Legacy is "tailored" to fit the clients. This starts first with the owner, and the rest of the staff follows suit. In the words of the owner, "D & D Legacy puts all of its clients and its clients' needs in the forefront. It is a surety that every client's experience will be grand, comprehensive, meaningful, and fulfilling." (spoken by Tywanda Mines, Owner of D & D Legacy)
More About D & D Legacy Accounting Services, LLLC.........
The visions and goals of every individual and company are extremely important because they develop into legacies. However, legacies cannot occur, excel, and grow without properly and correctly tracking, clarifying, and analyzing finances and accounting records. For many people, accounting is confusing and a burden no matter if it's personal or business. However, proper accounting is mandatory for success. No need to fret; at D & D Legacy, all of this can and is handled on a daily basis. The services that are offered can be utilized by people and companies of all sizes, in all industries, and in all fields. Due diligence is done for every client; and thoughts, ideas, and concerns are always welcomed and received. With D & D Legacy, success is imminent with ease and without worries.
Benefits of a Tailored Experience
The greatest benefit to the clients is that this company does not have a "one size fits all" philosophy. They recognize that every person and every company has different needs. Their clients are from various industries and business fields. Due to the great diversity of their clients and potential clients, their staff provides tailored services to each client depending on their specific needs. They do exceptional work regardless of the industry, and they take great pride in knowing the different nuances, rules, principles, and regulations of all the different industries.
Their Service
D & D Legacy is constantly expanding and improving its services to meet all the needs of its clients. Their clients can remain confident that they will always receive complete, accurate, exceptional, and top-notch service. As clients, they will have the option of choosing the plan, contract term, and pricing that best fits the client and their circumstances. Clients will not be forced into any long contract periods that have high, variable prices and cancellation fees. The clients will only pay for the services they choose. D & D Legacy is confident that all the services and output provided for their clients will exceed expectations of its clients.
"It is D & D Legacy's pleasure to make sure every individual and every company is successful by making sure their financial status is compliant, growing, and excelling." (Tywanda Mines)
###