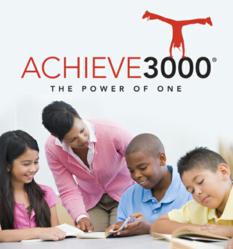 Achieve3000 is leading the way towards helping every student reach higher standards and becoming prepared for college and the workforce," says Achieve3000 CEO Saki Dodelson.
Lakewood, NJ (PRWEB) September 12, 2011
Inc. magazine today included Achieve3000 on its fifth annual Inc. 500|5000 list, an exclusive ranking of the nation's fastest-growing private companies. The list represents the most comprehensive look at the most important segment of the economy—America's independent entrepreneurs. Online retailer ideeli tops this year's list. Achieve3000 joins Spirit Airlines, television maker Vizio, Honest Tea, Dunkin Donuts and Metrokane, makers of the Rabbit corkscrew, among other prominent brands featured on this year's list.
In a stagnant economic environment, median growth rate of 2011 Inc. 500|5000 companies remains an impressive 94 percent. The companies on this year's list report having created 350,000 jobs in the past three years, and aggregate revenue among the honorees reached $366 billion, up 14 percent from last year.
As the leader in differentiated instruction, Achieve3000 provides the only digital differentiated instruction solution that reaches a school's entire student population—from mainstream and ELL to Special Needs and Gifted & Talented. The company's differentiated instruction solutions, KidBiz3000®, TeenBiz3000®, Empower3000™, and Spark3000®, prepare students for success in college and career by improving reading comprehension, vocabulary and writing. With over a decade of results improving students' Lexile® levels and providing them with the skills they need to become independent readers of complex texts, Achieve3000 helps prepare students for the increased demands of the Common Core State Standards and high-stakes tests.
"We are very excited about being listed on Inc. 5000's list of fastest-growing companies for the fifth consecutive year, adding us to the Inc. 5000 honor-roll list. Achieve3000 is leading the way towards helping every student reach higher standards and becoming prepared for college and the workforce," says Achieve3000 CEO Saki Dodelson. "Our continuous growth is evidence of the demand for increased rigor, a focus on nonfiction text, and improved student performance."
Complete results of the Inc. 5000, including company profiles and an interactive database that can be sorted by industry, region, and other criteria, can be found at http://www.inc.com/5000.
CONTACT: Michael Fleischner, VP of Marketing, 732-367-5505 ext. 119, Michael.fleischner@achieve3000.com Learn more about Achieve3000 at http://www.inc.com/inc5000/profile/achieve3000
Methodology
The 2011 Inc. 500 is ranked according to percentage revenue growth when comparing 2007 to 2010. To qualify, companies must have been founded and generating revenue by March 31, 2007. Additionally, they had to be U.S.-based, privately held, for profit, and independent—not subsidiaries or divisions of other companies—as of December 31, 2010. (Since then, a number of companies on the list have gone public or been acquired.) The minimum revenue required for 2007 is $100,000; the minimum for 2010 is $2 million. As always, Inc. reserves the right to decline applicants for subjective reasons. Companies on the Inc. 500 are featured in Inc.'s September issue. They represent the top tier of the Inc. 5000, which can be found at http://www.inc.com/500.
About Achieve3000
Achieve3000 is the leader in online differentiated instruction, serving over one million students across the United States. Our Web-based literacy solutions are proven to increase reading comprehension and fluency, vocabulary, and writing proficiency for students in grades 2 to 12, and also for adult learners. Based on decades of scientific research, Achieve3000 solutions deliver engaging, nonfiction content that supports core curriculum, Response to Intervention, Special Education, and other instructional models. KidBiz3000® (grades 2-5), TeenBiz3000® (grades 6-8), Empower3000™ (grades 9-12), and Spark3000® (for adult learners) are aligned with Common Core State Standards for English language arts as well as individual state standards. Achieve3000 supports 21st century education initiatives across content areas and is raising student performance across the country. The company is based in Lakewood, N.J. Learn more about Achieve3000 online at http://www.achieve3000.com or call 888-968-6822.
About Inc. Magazine
Founded in 1979 and acquired in 2005 by Mansueto Ventures LLC, Inc. (http://www.inc.com) is the only major business magazine dedicated exclusively to owners and managers of growing private companies that delivers real solutions for today's innovative company builders. With a total paid circulation of 710,106, Inc. provides hands-on tools and market-tested strategies for managing people, finances, sales, marketing, and technology. Visit at http://www.inc.com.
###