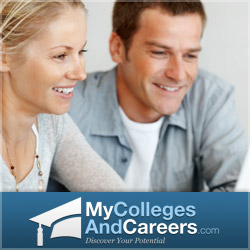 If the act were to pass in its present form, it could potentially create thousands of new jobs and reduce unemployment.
Provo, UT (PRWEB) September 14, 2011
Last week, President Obama proposed a job creation plan called the American Job Act. This past Monday it was sent to Congress for evaluation. The act involves adjustments to Social Security tax rates, tax cuts for businesses who hire those who have been unemployed for more than six months, extending unemployment benefits, and payroll tax cuts for businesses. If the act were to pass in its present form, it could potentially create thousands of new jobs and reduce unemployment, reports CNN. My Colleges and Careers provides tools and other features on their website that will help potential students and employees find online degree programs and certifications that will prepare them to start a career.
The American Job Act in its current form would reduce social security rates for those with an annual income of $106,800 or less from 4.2 percent to 3.1 percent. This will increase disposable income for the average American and thus consumer spending will also increase. The more consumer's spend, the more job creation will grow. Extending the length of time that unemployed workers can receive benefits will also raise consumer spending. With the possibility of increased spending, and thus more jobs, it is important that unemployed workers and students get all the preparation possible. My Colleges and Careers can help connect both prospective and returning students connect with online schools that will help them earn degrees and thereby improve their likelihood of being employed.
Several career fields will particularly benefit from the President's American Job Act—infrastructure development, teachers, and first responders. The degree-finding tool on the My Colleges and Careers website can connect users with online colleges or universities that offer degrees in these areas as well as other areas. Students can submit what area they are interested in and the level of degree they wish to obtain, whether an online bachelor's degree or just a certification. They will also be able to find out more information regarding each career, such as how to become a teacher or where to earn accredited online engineering degrees, both fields that will have more employment openings should the new jobs act pass in congress.
Additional tools and information available on the My Colleges and Careers website include lists of the top online degrees; infographics about careers, education, and financial aid; and news updates relating to new educational policies in government. This information will allow students to have the knowledge necessary to make wise choices regarding their education. The education blog hosted by My Colleges and Careers also offers valuable advice from a variety of industry experts. Experts write on subjects including: how to choose a career, how government policies can affect education and financial aid, and the best careers for the current economic conditions. All of the tools on the website were made to help improve the education and job opportunities of those looking to find jobs or even better their current employment situation.
My Colleges and Careers is dedicated to helping students and prospective students earn their college degrees through online degree programs. Considering that most students have other responsibilities and time commitments, My Colleges and Careers can become a great resource for those seeking a way to fit school into an already busy schedule. Through online programs, students can complete their schooling at their own pace. The tools and services offered on the My Colleges and Careers website have already assisted many students in completing their education and starting a successful career.
###