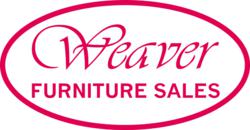 Shipshewana, Indiana (PRWEB) November 11, 2011
Intrepid travelers and enthusiastic holiday shoppers will be thrilled to visit Shipshewana, located in the heart of Indiana's Amish country, as it hosts a variety of holiday-related events for the whole family.
The ever more popular Shipshewana Light Parade takes place on November 12th. The Christmas Light Parade will start promptly at 6 pm and will be followed by a traditional tree lighting ceremony, Christmas Carols and a live Nativity scene right in downtown Shipshewana at the four way stop near the Blue Gate restaurant. The evening will be capped off by the arrival of Santa.
"Chocolate Day" takes place the following weekend on November 19th and will allow visitors to tour Shipshewana's various furniture, gift, craft and food stores as they collect chocolate sweets. Weaver Furniture Sales will have its doors open to welcome visitors who want to browse a selection of shaker and mission furniture and gifts and enjoy a variety of chocolate treats.
From December 3rd-30th, check out the "Christmas Tree Walk", boasting beautiful decorations from local vendors and even a "Santa Day" for children from 11 a.m.-3 p.m. on December 10th.
An exciting snowmobile race and chili-cook off will thrill visitors on December 30th. Be sure to purchase a collector's pin created by students from Westview High School, then show your pin for FREE admission to the delicious chili-cook off!
For lovers of creative arts, December 28th-30th features skilled ice-carvers creating themed-sculptures in group and individual competitions. The artistry of these beautiful sculptures is inspirational.
And what better way to bring in 2012 than with the "New Year's Eve Extravaganza", featuring comedian Dennis Swanberg and the sweet vocal music of the Taylor's? Tickets to this show will go fast, so reserve your seat soon.
Weaver's proudly welcomes holiday travelers to Shipshewana to experience these seasonal events and browse a variety of Amish-made furniture. For more details on holiday events in Shipshewana, check out http://www.Backroads.org/events and plan your holiday your trip today!
About Weaver Furniture Sales:
Weaver Furniture Sales was established in 1989 in Shipshewana, Indiana, and is an Amish, family-owned furniture business that offers a full line of solid wood, Amish Furniture at affordable prices – for both residential and commercial purposes. As part of their client services, Weaver Furniture Sales provides furniture design consultation services, custom furniture options, furniture quotes, layaway options and various delivery alternatives for residences and businesses in the United States from their Shipshewana furniture store in northern Indiana.
LeRoy and Ida Weaver have owned and operated Weaver Furniture Sales for over twenty-two years, beginning with a 1,500 square foot showroom and expanding to over 15,000 square feet today. Previously, they owned and managed LeWana Dairy Farm where they milked cows and raised corn and hay.
###