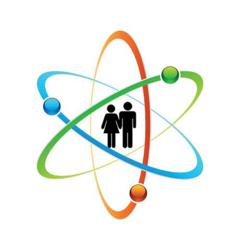 "....we look forward to these talks as an opportunity to engage in study and conversation with noted scholars and Catholic clergy on the integration of science into faith structures."
Washington, DC (PRWEB) October 13, 2011
Washington Theological Union (WTU), a Roman Catholic graduate school of theology and ministry in Washington, DC, has been awarded a $100,000 grant from the John Templeton Foundation to host major talks on religion and science. WTU will host four national conferences over the next two years featuring prominent scientists and theologians in dialogue in a series entitled "atom + Eve: Using Science in Pastoral Ministry."
"The Washington Theological Union is very honored to receive this grant from the John Templeton Foundation to pursue our academic interest in the relationship of science and theology," said Very Rev. Frederick J. Tillotson O.Carm., President of WTU. "Partnering with our inter-seminary Washington Theological Consortium faculties, we look forward to these talks as an opportunity to engage in study and conversation with noted scholars and Catholic clergy on the integration of science into faith structures."
The first conference in the series, on the origin of the universe, will be held on Saturday, November 12, 2011, 9:00AM - 4:30PM, and feature speakers, Stephen Barr, PhD (University of Delaware), Robert D. Miller, II, SFO, PhD (Catholic University of America), Sten Odenwald, PhD (National Aeronautics and Space Administration), and Rev. Abbot James Wiseman, OSB, STD (Catholic University of America).
Future conferences will be held on April 14, 2012, October 20, 2012, and again on March 16, 2013, on such topics as the science and theology of the origin of life and its development, the moral life of virtue and sin, and spirituality in an evolutionary world. All four conferences are free and open to the public, however, registration is required. For more information about this conference series, list of speakers and session descriptions, or to register, visit: http://www.wtu.edu/atompluseve.htm.
Washington Theological Union has educated men and women for ministry in the Roman Catholic Church for forty years. Founded as a coalition of seminaries for men in religious communities, the Union has earned a reputation as one of the finest graduate schools for ministry in the United States. Graduates often pursue doctoral studies at major Catholic institutions as well as minister and teach around the world in settings as diverse as suburban and inner-city parishes, high school and college campuses, hospitals and hospices, homeless shelters and prison ministries. The student body consists of Catholic religious men and women, laity, ordained ministers, and students from other Christian traditions who are part of the Washington Theological Consortium. More information about the Washington Theological Union is available at http://www.wtu.edu.
###