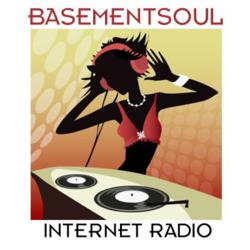 BasementSoul.com is for anyone that loves to be immersed in the full spectrum of soul music.
Atlanta, Georgia (PRWEB) December 01, 2011
The digital age of music has made the days of searching discount record bins a thing of the past for most music lovers. Music downloads, music blogs and file sharing have vastly increased the amount of music available to music fans.
Many people have all experienced surfing the web for hours on end, never locating what they originally set out to find. BasementSoul.com is a simple way to save time and satisfy the hunger for quality music.
BasementSoul.com, a fast growing source of soul music from artists around the world, announced that it recently updated its website for music listeners wanting access to a diverse variety of free soul music online.
"Our listeners love the variety and quality of the sound", says website founder and Operations Manager, LaMont Carson. "BasementSoul Radio is for anyone that loves to be immersed in the full spectrum of soul music. We've clearly hit something here that people have been looking for – an alternative to standard definitions of music provided by mainstream radio. Listener response has far-exceeded our expectations. Once a visitor listens, they are usually hooked… They set it and forget… and keep coming back".
Initially started in 2008, and launched as a full-time radio station in February 2009, the website has served over 54,000 unique users and now supports approximately 5,000 visitors per month.
"The fact that the new website and music programming has been so enthusiastically embraced by our listeners, shows that we have great growth potential." says Carson.
"The website has become a favorite of recording artists" says the site's founder. "Musicians, producers and singers tune in to experience many different textures of music that may inspire their next project."
"With the limited access that artists have to mainstream audiences due to radio station ownership consolidation and limited diversity in commercial radio programming" says Carson, "BasementSoul.com delivers a rapidly-growing global audience to a large group of new and established artists at no charge. We also report music news and events without the gossip".
About BasementSoul Radio
BasementSoul Radio is a full-time Internet-based radio station that presents a full spectrum of Soul music including: Rare Soul, Deep & Soulful House, Neosoul, Dance Classics, Classic & Rare Hip Hop, Jazz, Afro Beat, Reggae and Latin. BasementSoul Radio is not meant to present every category of music, but rather present music in the various sub-categories that represent genre-bending blends of Soul. The station features live remote broadcasts and mixes from global DJs. Independent recording artists from around the world are also featured during regular music rotation. BasementSoul Radio supports the artists that they play by paying licensing fees to the four US licensing organizations, BMI, ASCAP, SESAC and SoundExchange. When listeners support BasementSoul Radio, they support the publishers and artists.
###