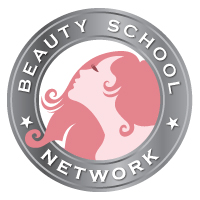 ...Prospective cosmetology students must be aware of the cost of attending beauty school and their financing options before enrolling...
St. Paul, Minnesota (PRWEB) April 28, 2011
Beauty School Network announced today the publication of its "Cosmetology School Financial Aid Guide", facilitating prospective cosmetology students' online search for financial aid. The document, freely distributed as a downloadable PDF on http://www.beautyschoolnetwork.com, puts an end to the time-consuming Internet search by combining and summarizing all relevant information in one document regarding how to pay for different beauty schools' tuition, fees, and other expenses related to the cost of attending cosmetology school.
The Financial Aid brochure is offered as an additional service of Beauty School Network, which allows prospective cosmetology students to browse and compare accredited beauty schools, contact campuses for admission information, and learn about careers in the industry. Hundreds of beauty schools across the country have partnered with Beauty School Network, making the website a convenient tool when looking into higher education in the field of cosmetology.
Derrick Shields, CEO of Beauty School Network, has seen increasing demand for the service. Since the launch of the portal in 2007, the website has successfully matched thousands of prospective students to beauty schools in their area. This growth has been fueled even further by an increasing number of competing beauty schools making the recruitment of new students more difficult.
"Choosing the right school and the right program is vital for an individual with the drive to succeed," says Mr. Shields. "The abundance of information on the Internet however can make the search quite frustrating by providing excess information. The network we've built helps both students and schools cope with the quickly changing nature of our technology-driven world and connect more efficiently."
About Beauty School Network
Beauty School Network has been the premier online destination for students interested in attending beauty or cosmetology school. Through strategic partnerships with leading accredited beauty institutions, its proprietary system allows students to browse programs, compare schools and request more information from one convenient website.
# # #