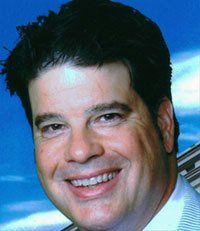 Altamonte Springs, FL (PRWEB) April 4, 2011
BioPlus Specialty Pharmacy (BioPlus), one of the nation's leading specialty pharmacies, today announced that Russell Gay has been named Chief Strategic Officer. In this position, Gay will provide key leadership for all of the business development at BioPlus, including the strengthening and growth of relationships with the payors, physicians, the pharmaceutical industry, and various industry partners.
"Russell is tasked with developing and diversifying our business. He shares our values, understands the intricacies of the specialty infusion market, and appreciates our unique position of leading measurable outcomes," says Dr. Stephen Vogt, president and CEO of BioPlus. "Russell's business experience in the key areas of infusion, home care, and specialty have prepared him well to lead our business development," he adds.
Gay comes to BioPlus from MedfusionRx, where in his position as vice president he played a significant role in building that company into one of the largest specialty pharmacies in the United States. During the course of his 25 years as a dynamic leader in the healthcare industry, he has testified before Congress and federal regulatory bodies regarding healthcare reform and pharmacy patient issues, as well as serving as the Executive Director of the Independent Specialty Pharmacy Coalition and as a Principal of 2020 ConsultRx LLC.
"I am excited to further the mission of BioPlus, that is, of creating a patient-centric, high-touch service for patients throughout the United States with the goal of improving quality of life in those with chronic diseases," Gay shares. "Achieving this mission while keeping costs at a level that attracts payors will be a key part of my upcoming work here at BioPlus."
About BioPlus Specialty Pharmacy
Altamonte Springs, Florida-based BioPlus is a pharmacist-owned national specialty infusion pharmacy company designed to provide high-touch services and specialty pharmaceuticals for patients with chronic diseases such as arthritis, hepatitis C, cancer, and others. BioPlus has served the needs of patients and prescribers of biologic medicines for over 20 years. Licensed in all 50 states, BioPlus is one of the nation's largest independent specialty pharmacies. Accredited by the Community Health Accreditation Program (CHAP), patients can contact the Pharmacy toll free at 1-888-292-0744.
For more information on BioPlus Specialty Pharmacy, visit http://www.bioplusrx.com.
# # #