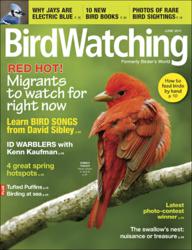 Osakis, MN (PRWEB) June 08, 2011
Lake Osakis is an IBA (Important Bird Area) and has been selected as the best area in the state of Minnesota for bird watching by the nongame wildlife supervisor for the Minnesota Department of Natural Resources.
The Lake Osakis IBA consists of 20,567 acres located in Todd and Douglas Counties of west central Minnesota. Lake Osakis itself comprises is 6,269 acres, plus the shoreline and surrounding upland areas which include many small lakes and wetlands that provide critical habitat for the many species of waterfowl and upland birds found here.
The largest breeding population of Western Grebes in the state arrives annually to the Lake Osakis area providing a spectacle of breeding displays and water dances for avid birders to experience first hand. Visitors arrive with camera equipment in hand to enjoy this amazing show.
As one of Minnesota's most famous birding lakes, Lake Osakis supports major breeding populations of several important nongame species that are not well represented in other parts of the state. Primarily known for the large number of breeding and nesting Western and Red-necked Grebes, Lake Osakis also hosts a few Clark's Grebes and one of Minnesota's largest colonies of Forster's Terns.
A colonial waterbird nesting site, Lake Osakis is home to Great Blue Heron, American White Pelican and Black-crowned Night-Heron. In addition, Marbled Godwit, Wilson's Phalarope, Black Tern, Horned Grebe, Eared Grebe and Henslow's Sparrow are to be spotted in the Lake Osakis IBA.
Guests of the Lake Osakis area enjoy the outdoors with recreational opportunities for fishermen, hikers, bikers, boaters, hunters and observers of the natural world.
Miles of trails, many paved, connect throughout the region allowing easy access to nature. Silence and solitude for observation can be found any time of year with thousands of acres of public lands surrounding the rural community of Osakis. Lodging accommodations are quite varied with a suitable MN resort or hotel for everyone, from budget to luxurious and private to family oriented, the choices are excellent. The friendly community welcomes visitors with a real "down home" feel where you'll meet others who share your interests and are willing to offer suggestions and directions to favorite activities and observation points.Nearly every resort offers watercraft rentals, perfect for observing waterfowl from a quiet, respectful distance.
For birders, Osakis is a dream destination where dozens of bird species may be observed on the water and the surrounding wetlands and countryside.
Evenings near the lake become truly magical with the haunting calls of the Minnesota State Bird, the Common Loon, echoing from the water. The site of a baby loon riding on a parent's back as they glide across the surface of the sky blue waters is something to add to your bird watching list and just one more reason to make the Osakis area a popular Minnesota vacation destination.
# # #