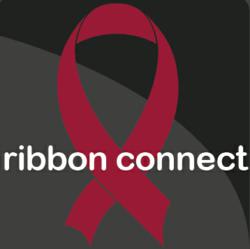 "Clearly it's a win-win situation when businesses and charities can connect and build awareness for their organizations. RibbonConnect.com provides a much needed medium to facilitate those relationships."
Germantown, MD (PRWEB) May 12, 2011
Ribbon, Inc. today announced the official launch of its cause-driven social network, RibbonConnect.com which allows individuals, businesses, charities and non-profit organizations to connect, building relationships, sharing information, interacting with supporters and raising awareness. At RibbonConnect.com, organizations and their supporters can come together and collaborate for the common good.
Cause marketing is rapidly gaining popularity as a business development tool. According to the 2010 Cone Cause Evolution Study, 83% of Americans surveyed expressed the desire to purchase products and services from businesses that support causes. 85% of those surveyed said that they had a more positive image of a product or company when it supports a cause they care about. This presents a distinct opportunity for socially responsible businesses to widen their customer base by offering programs that benefit worthwhile causes.
According to 2010 Cone Nonprofit Marketing Trend Tracker, another study conducted by Cone, seventy-eight percent of Americans surveyed say that a partnership between a nonprofit and a business they trust make that cause more notable.
"Clearly it's a win-win situation when businesses and charities can connect and build awareness for their organizations," states Chris Shocklee, co-founder of RibbonConnect.com. "RibbonConnect.com provides a much needed medium to facilitate those relationships."
RibbonConnect.com offers businesses, charities and non-profits the ability to:

Identify and develop relationships in support of community and cause awareness
Publicly announce joint awareness campaigns between businesses and charities
Share and collaborate on cause activities, news, events and information to like-minded individuals
Streamline social media promotion by sharing activities across popular social media channels such as Facebook, Twitter, LinkedIN and others from a central cause related social network.
RibbonConnect.com is a completely free service for all users, offering non-profits and businesses a no-cost and unique opportunity to get the word out about their mission.
To mark the kick-off of RibbonConnect.com, Ribbon, Inc. is sponsoring an educational and youth fitness awareness event being held by the Matsunaga Longview PTA . The first annual Matsunaga Milk Run and Health Fair is an event inspired by First Lady Michelle Obama's Let's Move initiative. Matsunaga PTA has created a cause page hosted on RibbonConnect.com that allow them to promote the event, attract sponsors and for their members to visit, share stories, photos, videos and updates about the event.
"We are pleased to sponsor the Matsunaga Milk Run and Health Fair" stated Rich Roldan, co-founder of RibbonConnect.com. "Our children attend Matsunaga Elementary School and have been involved in this year's fitness awareness activities. It's an important initiative and exactly the type of activity that can benefit from the promotional opportunities that RibbonConnect.com offers."
###