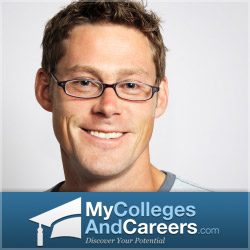 More than half of American's have reported a job-related hardship during the Great Recession.
Provo, UT (PRWEB) September 21, 2011
Pew Research released an analysis on September 13, 2011 on the various effects of the Great Recession. This analysis was inspired by the U.S. Census Bureau's report on the rise in poverty rates to 15.1 percent this past year. Pew Research took a look at various surveys and census data in order to contextualize the events of the past three years. More than half of American's have reported a job-related hardship during the Great Recession. Pew emphasized in their analysis that U.S. Census Bureau studies from 2010 show that those with a college education were less affected by the recession. As we begin a new decade, earning a college education will become vital to finding gainful employment. My Colleges and Careers provides tools on their website that will allow prospective students to find online degree programs, and thus enhance their employability even during times of recession.
During their analysis, Pew Research also found several other interesting pieces of data. Men have had higher job-loss rates than women; middle aged adults have been hit the hardest in home values and loss of retirement funds, and Blacks and Hispanics have received a disproportionate amount of lob losses and foreclosures. However, no matter your age, previous economic position, or race, having a college degree can help improve your chances of finding and retaining a job. My Colleges and Careers can help first time and returning students complete their college education and get a start at obtaining one of the top careers for the future.
The degree-finding tool on the My Colleges and Careers website helps connects students with online schools that have degree programs in multiple fields. To use the tool, website users will only need to submit what subject area interests them and the level of degree they are looking for. Degrees can range from an online associate's degree to a Ph.D. Prospective students will also be able to find more information regarding each career. Examples include information on how to become an occupational therapist or even the wildlife biologist job description.
Additional tools and information available on the My Colleges and Careers website include lists of the top 10 online universities; infographics about careers and education; and news updates relating to any legislative proceedings that will affect financial aid. By being informed, students will be able to make wise choices regarding their education. The last feature of the My Colleges and Careers website that students will find useful is the education blog, which offers valuable advice for students from industry experts. Experts write on topics such as: choosing a career, financial aid and scholarship information, and the most secure careers in the current economy. All of these tools will allow students to not only improve their education, but put them in a position to get better-paying and more secure jobs during economic difficulties.
My Colleges and Careers is dedicated to helping students and prospective students earn their college degrees through online degree programs. Considering that most students have other responsibilities and time commitments, My Colleges and Careers can become a great resource for those seeking a way to fit school into an already busy schedule. Through online programs, students can complete their schooling at their own pace. The tools and services offered on the My Colleges and Careers website have already assisted many students in completing their education and starting a successful career.
# # #