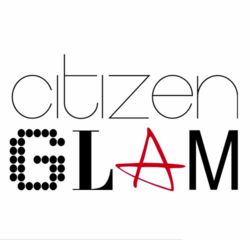 By tapping into the collective power of online philanthropy, celebrity ambassadorship and corporate sponsorship, we can make a significant impact for an amazing cause.
Los Angeles, CA (PRWEB) October 17, 2011
Legacy Connect is proud to present CitizenGlam as its first project leveraging the unique Legacy Connect model, which connects consumers, brands and private foundations to expand what's possible in the online philanthropic space by creating a multiplier effect for every dollar donated. CitizenGlam, where "fashionable people do good" is an innovative and collaborative campaign tapping into beauty and style networks. For its inaugural project, CitizenGlam is uniting two popular YouTube channels, It'sJudyTime and Leesha's Xsparkage, along with partners; the Laurance S. Rockefeller Fund, Townley Inc., Operation Bling Foundation, Nahui Ollin and Make-up Designory (MUD) to benefit a charitable cause The American Cancer Society Hope Lodge, allowing them to leverage their significant social media followings and fanbase for good.
"We're thrilled to launch Legacy Connect with CitizenGlam," said Mark Rockefeller, Chairman and Co-Founder. "The American Cancer Society's Hope Lodge NYC provides invaluable service and support to patients afflicted with this devastating disease. By tapping into the collective power of online philanthropy, celebrity ambassadorship and corporate sponsorship, we can make a significant impact for an amazing cause."
CitizenGlam benefits the Eastern Division (New York and New Jersey) American Cancer Society (ACS), one of the most well-recognized and respected cancer societies. The American Cancer Society's Hope Lodge, Jerome L. Greene Family Center is a 60-room residence in the heart of Manhattan that provides free accommodations to cancer patients (and their caregivers) from across the country and globe who are undergoing out-patient treatment at one of New York City's many preeminent medical centers. Since opening in November of 2007, Hope Lodge NYC has provided 50,000 days and nights of lodging with a savings to guests of over $12 million! More than just a place to stay, over 200 wellness events and activities are offered annually at Hope Lodge and add greatly to the quality of life of our guests, complementing their medical treatments.
As part of CitizenGlam's inaugural campaign, YouTube beauty and make-up experts Leesha and Judy, as well as MUD artists, gave patients and caregivers currently staying at Hope Lodge a day of beauty and mini-makeovers on October 5th, 2011 at MUD in SoHo. Patients and caregivers also received jewelry, bags and other gifts from Operation Bling, Townley and Nahui Ollin. In addition to their makeovers, Leesha and Judy will be providing support from October 17th - 31st by harnessing their individual fan networks to launch this initial fundraising challenge. Their efforts will benefit the American Cancer Society with matching support received from the Laurance S. Rockefeller Fund. CitizenGlam will be an evergreen campaign designed to create positive change both on-and-offline. Leesha and Judy combined bring more than 500,000 subscribers, 45,000 Facebook likes and 70,000 Twitter followers to help support the American Cancer Society's Hope Lodge program. Their YouTube channels showcase all things beauty and makeup and include looks, tutorials, how-to's, product reviews, tips and deals, along with photos and videos.
David Pulli LMSW, Director of Patient and Family Services said "All of us in the Eastern Division of ACS and our Hope Lodge NYC are thrilled to be the first beneficiary of this exciting new Legacy Connect model, which marries private foundation giving and corporate responsibility with the power of celebrity and social media in a totally new way. We thank Leesha and Judy for their enthusiastic support of our families and are grateful for all they've done. It's our hope this effort inspires their dedicated fan bases and the public at large to engage in whatever way they can to help those suffering from cancer."
For more information please visit citizenglam.legacyconnect.com. Become a fan of the campaign on Facebook at facebook.com/citizenglam, keep up to date with all the latest buzz by following CitizenGlam on Twitter at twitter.com/citizenglamHQ, and check out the videos on YouTube at youtube.com/citizenglamhq.
ABOUT LEGACY CONNECT
Legacy Connect is on a mission to reinvent philanthropy for the Internet Generation. The company, co-founded by Mark Rockefeller, is guided by the principle of rewarding those who give back. Every dollar you give via Legacy Connect is multiplied by our foundation and corporate partners. The company leverages grants from private and corporate foundations to match consumer donations, while aligning foundations with celebrity supporters around specific and strategic causes, to maximize the power of an individual's philanthropic efforts. Legacy Connect creates a "ROD" or return on donation — a powerful way to see your generosity in action – where non-profits, foundations, corporations and celebrities come together to drive traffic, provide rewards and create a better world. CitizenGlam is the company's first public initiative and celebrates people of style stepping up for the causes they love. Legacy Connect will be unveiling more programs in 2012. For more information, please visit http://www.LegacyConnect.com.
ABOUT THE LAURANCE S. ROCKEFELLER FUND
The Laurance S. Rockefeller Fund was established in 1994 by Laurance S. Rockefeller, the renowned venture capitalist, conservationist and philanthropist. Mr. Rockefeller died in 2004, but the Fund continues to support innovative organizations and projects that further Mr. Rockefeller's charitable vision, particularly in areas relating to cancer research and care, alternative medicine and historic conservation.
ABOUT TOWNLEY INC.
Townley Inc. designs and distributes wholesale makeup kits and accessories for the children and "tween" markets under licenses including Disney©, NickelodeonTM and Sanrio ® Hello Kitty ®. Townley Inc. products are available at major retailers such as Walmart, Kmart, Target, Toys "R" Us and Kohl's.
Dabble, Townley Inc.'s first venture into color cosmetics, will launch with partner and department store leader Bon-Ton in October 2011. Dabble, designed by makeup artist Karen Kellogg, is developed for every makeup lover's desire to "dabble" in multiple colors, textures and finishes. The Dabble collection includes high-quality eye shadow, liquid eyeliner, lip gloss wands, lip gloss tubes, mascara, nail polish and makeup brush applicators. For more information Townley Inc. or Dabble Color Cosmetics, please visit http://www.townleygirl.com and http://www.dabbleny.com.
ABOUT OPERATION BLING FOUNDATION
The Operation Bling Foundation is a 501(c)3 not-for-profit whose mission is to give sparkling jewels to cancer patients – for free – during their hospital stay, bringing them cheer and pleasure. Since 2008 Operation Bling Foundation has supplied more than 8,000 Bling Gifts between 13 cancer centers in NJ, NY and PA for them to give to their cancer patients for free! For more information, please visit http://www.operationbling.org.
ABOUT NAHUI OLLIN
In 2003 Nahui Ollin (pronounced now-we-oh-lean) was established based on a need for "green" alternatives in fashion accessories. Nahui Ollin bags are made from recycled candy wrappers that are rescued before being brought to the landfills. It can take up to four thousand wrappers and four days for an individual artisan to construct one bag. Ensuring that no two bags are the same, their unique process has a wear and tear-proof durability as candy/gum wrappers and soda bottle labels make up its eco-friendly design. Since its inception, Nahui Ollin has maintained success and furthered their mission to provide ethical and fashionable items to their growing following of 'conscious' fashionistas. For more information, please visit http://www.nahuiollin.com.
ABOUT MAKE-UP DESIGNORY (MUD)
Founded in 1997, Make-Up Designory (MUD) is a private, post-secondary institution that provides rigorous training in the field of makeup artistry for film, television, fashion, and retail. At our two thriving campuses in Los Angeles and New York, students from around the world gain expertise in beauty makeup artistry, hairstyling, character makeup, special makeup effects, portfolio development and more. In addition, MUD develops and markets a line of professional-quality makeup products and precision tools, which are supported by expert tips and tested in challenging real life situations. MUD products are available through select retailers in the United States, Asia, South America and Europe, as well as online. For more information about MUD products, please visit: http://www.mudshop.com, or to learn more about the school, please visit: http://www.mud.edu.
###