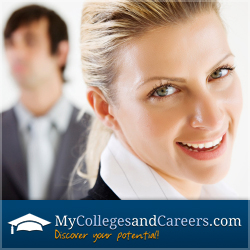 More than three-fourths of all colleges and universities have online classes available in their curriculum.
Provo, UT (PRWEB) September 01, 2011
More than three-fourths of all colleges and universities have online classes available in their curriculum. Pew Research released data on August 28, 2011 from a survey done on the opinion of college presidents and the general public on the quality of online courses. The survey showed that only 29 percent of adults believe that online courses are equivalent to classroom courses. While 51 percent of college presidents said the two were of the same quality. My Colleges and Careers attempts to make the public aware of the quality of online education by providing website tools that give prospective students up-to-date information about online degrees and online schools.
Many adults are simply unaware of the wide availability of online degree programs. Essentially, every degree has at least some course requirements that can be fulfilled online. In fact, according to the Pew Research survey, 46 percent of those who graduated college in the last decade have taken an online course. Of those who have taken an online course, 39 percent said that the course provided the same value as a classroom course. Online courses are available for all levels of degrees, from online associate's degrees to a full doctorate. My Colleges and Careers can help prospective students find degree programs at any level in their chosen field.
The tools available on the My Colleges and Careers website can help prospective students or returning students to locate an online college or university as well as a degree program that interests them. The featured tool on the website is the school finding tool. Students can enter their area of interest and be connected with online schools that offer that degree. A list of information about these schools and the program will appear. They may also use the website to find more information about their degree of interest. This will allow them to find anything from individual online college courses to online graduate courses.
Other information available on the My Colleges and Careers website includes lists of the top careers; infographics about careers, education, and financial aid; and news updates relating to educational policies in government. This information provides students with the knowledge necessary to make wise choices regarding their education. The education blog hosted by My Colleges and Careers also offers valuable advice for students. Articles are written by various industry experts on topics such as getting the right degree for your chosen career, how government policies can affect your education, and the best careers to pursue even in economically troubled times. These tools and articles will hopefully help to dispel any misconceptions that adults may have about the value and quality of an online education.
My Colleges and Careers is dedicated to helping students and prospective students earn their college degrees through online degree programs. Considering that most students have other responsibilities and time commitments, My Colleges and Careers can become a great resource for those seeking a way to fit school into an already busy schedule. Through online programs, students can complete their schooling at their own pace. The tools and services offered on the My Colleges and Careers website have already assisted many students in completing their education and starting a successful career.
###