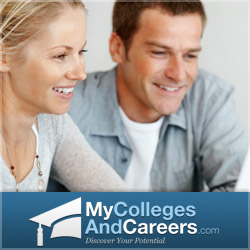 My Colleges and Careers can help students complete the educational requirements to begin a career in Criminal Justice or other related fields.
Provo, UT (PRWEB) October 05, 2011
Over the last few weeks, major news websites, such as CNN and Fox News, have been buzzing with stories about two high-profile murder cases. The world has been closely watching the cases of Amanda Knox, the American accused of murdering her British roommate in Italy, and Conrad Murray, medical doctor of Michael Jackson. As legal proceedings become more popularized, interest in criminal justice proceedings and careers has been renewed, as shown in recent articles from the New York Times. My Colleges and Careers can help students complete the educational requirements needed to qualify for criminal justice careers.
Over the past summer, there have been several other murder trials that have captured the interest of audiences. In June, the Casey Anthony trial drew crowds of people to Florida to watch the proceedings live. On June 25 of this year, the New York Times even ran a piece on one woman who enrolled in law school as a result of watching the trial. She was so affected by the legal processing that she decided she wanted to make a career of fighting for children's legal rights. My Colleges and Careers assists prospective students who desire to switch careers by helping them find online degree programs and online colleges.
The featured tool on the My Colleges and Careers website gives students the ability to connect with online schools that have degree programs in whatever field of interest they are looking for—anything from crime scene investigator to forensic science colleges. The tool is simple to use. Prospective students need only decide on the degree they are looking for and the level of schooling they wish to achieve, ranging from a certificate to a Ph.D. They can also find descriptions for each career and degree available. There are several other tools that prospective students can find on the My Colleges and Careers website, which includes lists of the top careers for the year; infographics; and news updates about any education-related issues in government.
The last feature of the My Colleges and Careers website is the education blog. Industry experts write articles on a variety of education-related subjects. All of the website tools allow students to find accredited degree programs that will permit them to enter whatever area of interest they decide on. Much like trends in fashion or entertainment, careers also have trends. With the number of high-profile murder cases going on, many people are taking an interest in criminal justice careers and are seeking education to that end. Many online schools now offer complete, accredited degree programs in these areas due to increased demand.
My Colleges and Careers is dedicated to helping students and prospective students earn their college degrees through online degree programs. Considering that most students have other responsibilities and time commitments, My Colleges and Careers can become a great resource for those seeking a way to fit school into an already busy schedule. Through online programs, students can complete their schooling at their own pace. The tools and services offered on the My Colleges and Careers website have already assisted many students in completing their education and starting a successful career.
###