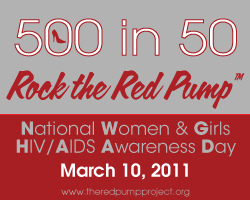 Silver Spring, Maryland (Vocus/PRWEB) March 12, 2011
Danya International, Inc., a communications, research, and technology firm, recently launched a corporate blog. The blog will feature posts related to Danya's mission, social impact goals, and best practices for its industry. The first post, "Head Start: Does It Work and Why It's Important," discusses a recent report regarding the effectiveness of and controversy surrounding the Head Start program, and the crucial role Danya plays in Head Start Monitoring Support.
The most recent blog post, Danya Supports National Women and Girls' HIV/AIDS Awareness Day, highlights the March 10th national event that brings awareness to the increasing number of girls and women impacted by HIV/AIDS. Danya is supporting the Red Pump Project's effort of 500 in 50, an initiative to get 500 bloggers to post the displayed badge on their blog in 50 days.
Danya invites those interested to keep up with new posts through Facebook and by subscribing to the blog.
About Danya International, Inc.
Danya's mission is to increase social impact through the development and implementation of innovative behavior change communications, research and evaluation, education and training, and technology programs. Danya is based in Silver Spring, Maryland, with offices in Atlanta, Georgia, and Nairobi, Kenya. To learn more about the company, visit http://www.danya.com.
# # #