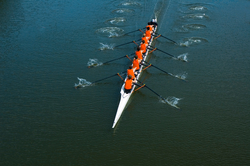 "The decrease in employee engagement is not surprising, given a slow economy, layoffs, pay freezes and overworked employees." Dr. Tracy Maylett
Provo, UT (PRWEB) March 11, 2011
After three years of employee engagement decline, levels of employee engagement finally increased in 2010. During 2008 and 2009, employee engagement reached the lowest levels in over a decade. According to DecisionWise CEO, Dr. Tracy Maylett, "The decrease in employee engagement is not surprising, given a slow economy, layoffs, pay freezes and overworked employees." During the economic downturn, companies were doing more with less, which took a toll on engagement.
DecisionWise has been measuring employee engagement for nearly two decades through employee engagement surveys. Engagement dipped slightly in 2007, then took a dramatic nose-dive in 2008 and 2009, due largely to the tremors and aftershocks of a poor economy. Measured on a 5-point scale, only 69% (and as low as 45% in some industries) of employees during 2008 and 2009 responded favorably to questions relating to their levels of engagement. In short, nearly one-third of all employees could be classified as disengaged in their jobs.
However, most recently, the statistics from 2010 show an increase in overall engagement. Of the nearly 7 million engagement survey responses gathered in 2010 by DecisionWise,75% are favorable—an increase of 6 points (about 8%) from 2008 levels, and up nearly 12% from 2009.
The research, conducted by Dr. Paul Warner, DecisionWise Director of Consulting Services, and his research team, shows several factors that led to this increase. Because of job scarcity, organizations were able to hire individuals who were more inherently motivated. In addition, many employees simply had greater appreciation for their jobs when employment opportunities were scarce. With fewer employees in many organizations, workers were forced to work together in more effective ways. This resulted in fewer silos, and forced a greater degree of cooperation within professional working relationships. Such relationships have been shown to be key factors in creating an engaged workforce. The more-with-less phenomenon required greater challenge and innovation, which also established greater fulfillment at work. DecisionWise research supports these theories as having contributed to the recent increase in employee engagement.
About DecisionWise:
DecisionWise, Inc. is a management consulting firm specializing in leadership and organization development using assessments, feedback, coaching, and training. DecisionWise services include 360-degree feedback, employee engagement surveys, leadership coaching, and talent assessment. DecisionWise was founded in 1996, is privately owned, and based in Provo, Utah. DecisionWise conducts assessments in over 60 countries and in 30 different languages.
###