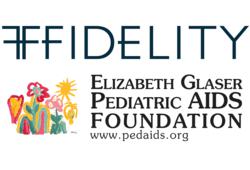 Pediatric HIV/AIDS is an important cause that Fidelity is passionate about."
Los Angeles, CA (PRWEB) September 13, 2011
Fidelity, one of North America's premiere designers of luxury denim, announced that the fashion brand has committed to releasing a special edition women's jean on October 15th in recognition of World AIDS Day, December 1st, 2011. Fidelity's DedicatedDenim initiative will commit 100% of profits generated from sales of the gorgeous red colored custom ACE skinny jean to benefit the Elizabeth Glaser Pediatric AIDS Foundation (http://www.pedaids.org). Available on the http://www.dedicateddenim.com website, approximately one hundred dollars of the proposed $205 (USD) price tag for each pair of the DedicatedDenim jeans will help the Foundation in its vital work to thwart pediatric HIV and AIDS in seventeen countries where HIV and AIDS pose the greatest risk to regional and global health.
"Our local charitable work inspired the DedicatedDenim initiative so that Fidelity can expand its efforts on an international scale," stated Fidelity's founder and lead designer Jason Trotzuk. "The Elizabeth Glaser Pediatric AIDS Foundation is an ideal partner both for its international reach and its immeasurable contributions in the area of pediatric AIDS. They not only help children already afflicted by the disease but also help mothers to prevent the transmission of the disease to their children. This is an important cause that we are passionate about."
"We are honored to be partnering with Fidelity to raise both awareness and resources for the fight against pediatric AIDS," said Colleen Zakrewsky, Vice President of Development and Marketing for the Elizabeth Glaser Pediatric AIDS Foundation. "Our mission is to end new HIV infections in children, and to treat the children, mothers, and families who are living with HIV and AIDS around the world. The support of Fidelity will help bring us closer to our ultimate goal – a generation born free of HIV."
World AIDS Day, celebrated around the world each year on December 1, is an excellent opportunity for Fidelity to encourage its customers to be as passionate about giving as they are about wearing its jeans. It is one of the most recognized international health days and an opportunity to raise awareness, commemorate those who have passed on, and celebrate victories such as increased access to treatment and prevention services.
ABOUT FIDELITY: With the goal of making the best premium denim in the world for the modern woman, Fidelity makes luxury jeans with uncompromising quality and craftsmanship. To achieve this, Fidelity uses custom made premium denim from Italy and Japan colored with pure indigo dyes and milled with high quality ring spun cotton and quality lycra/spandex for superior hold and shape. Fidelity is famous for its fabulously flattering fit, the heart and soul of any great jean, and the finish compliments Fidelity's meticulous attention to detail -- the final embellishment to the overall look and feel of a Fidelity jean. Internationally distributed Fidelity counts Cameron Diaz, Megan Fox, and Daniel Craig among its celebrity friends. http://www.fidelitydenim.com
About Elizabeth Glaser Pediatric AIDS Foundation: The Foundation is a global leader in the fight against pediatric HIV and AIDS, and has reached more than 12.2 million women with services to prevent transmission of HIV to their babies. It currently works at more than 5,500 sites in 17 countries to implement prevention, care, and treatment services; to further advance innovative research; and to execute strategic and targeted global advocacy activities in order to bring dramatic change to the lives of millions of women, children, and families worldwide. http://www.pedaids.org
For hi-res images, interviews with designer Jason Trotzuk, editorial samples and additional information, please contact Lee Everett at LaunchPad PR in the US or Lexi Pathak at Faulhaber Public Relations in Canada.
###