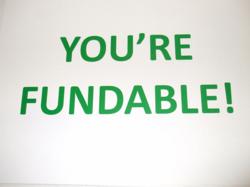 The Chicago area has outstanding entrepreneurial talent, and the Funding Feeding Frenzy serves as a showcase for some of the future's best and brightest in business
Chicago, IL (PRWEB) October 25, 2011
Funding Feeding Frenzy has announced the details of its Nov. 2 event in Chicago that brings startup founders, small business CEOs, entrepreneurs, venture capital firms and angel investors under one roof.
Companies looking for funding can present to a panel of professional investors in one of three categories: Guppy Bowl (those looking for less than $250,000 in seed money), Piranha Pond (those looking for between $250,000 and $1.5M) and Kraken Cave (those looking for more than $1.5M).
Similar to the ABC series Shark Tank, Funding Feeding Frenzy gives entrepreneurs the chance to present their business plan to investors, who conduct a question-and-answer session with the presenter after the presentation. Even if entrepreneurs don't attain funding right away, the Q&A session gives them insight on what changes might make their venture more profitable. And investors are also present in the audience; one company from a previous event recently received $750,000 after meeting with an investor.
Throughout the event, entrepreneurs will also have the chance to network with exhibiting companies and sponsors that provide services to companies of all sizes. A 12:30 p.m. "Meet the Money" VIP luncheon gives presenting companies, investor panelists and others a chance to get together and talk business and funding in a relaxed environment.
Event exhibitors include accounting firm Olson & Company LTD, Husch Blackwell LLP, a business law firm with experience in intellectual property practice, McCormick Braun Friman LLC, a business law firm, Marengo Hampshire Partners, a senior-level executive search firm, and Walker Sands Communications, a tech-focused public relations firm with expertise in PR for startup companies.
Event registration begins at 8:30 a.m., and the day concludes with the catered "Big Splash" cocktail party at 7:15 p.m.. A full schedule of the day's events can be found here.
"The Funding Feeding Frenzy presents tremendous opportunities, both for entrepreneurs and investors," said Bob Bock, the event's organizer. "The Chicago area has outstanding entrepreneurial talent, and the Funding Feeding Frenzy serves as a showcase for some of the future's best and brightest in business."
Those wishing to present must fill out an application form and pay via the website by Tuesday, Nov. 1 at the latest. Select presenters will receive awards for "best in show" and "crowd favorite."
About the Event:
The Funding Feeding Frenzy is the place to be for entrepreneurs and founders of fast-growing companies who want to connect with investors waiting to sink their teeth into a winning idea. Attending the Funding Feeding Frenzy gives new companies the chance to recognize their potential by putting them in touch with the best in the business. For more information, visit fundingfeedingfrenzy.com.
###