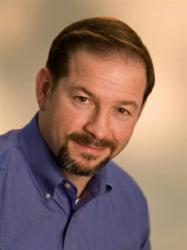 As a tenured recruiting and staffing veteran he possesses the skills to immediately assist SCR meet its client's growing appetite for quality staff additions
Acworth (Atlanta) , Georgia (Vocus/PRWEB) April 12, 2011
Strategic Contract Resources, LLC (SCR), a supplier of personnel to the worldwide energy industry, today announced the appointment of Gary Leath as Technical Recruiting Manager. Mr. Leath joins SCR's existing management staff, which offers a full complement of high level expertise in the energy-sector fields. This appointment is a testament to SCR's commitment to providing personnel for contract-staffing assignments and direct-hire positions in the energy arena.
In his new position, Mr. Leath will facilitate and guarantee the supply of top quality personnel on projects worldwide. Mr. Leath is a 21-year veteran of the U.S. Navy, having served in the submarine force and 13 years in U.S. Navy recruiting. He holds a Master of Science in Management (Human Resources) from Troy University, as well as SPHR and PHR certifications from the Human Resource Certification Institute.
David Huckeba, Director of Power, states, "Gary's addition will allow us to better coordinate our response to the exponential growth in job orders and recruitment requests we are experiencing. As a tenured recruiting and staffing veteran, he possesses the skills to immediately assist SCR in meeting its clients' growing appetite for quality staff additions. His skills will bolster both our technical and international staffing capabilities."
"I'm very excited to have the opportunity to help expand SCR's capabilities in the supply of talent to the worldwide energy-sector, "said Leath. "I look forward to leveraging my experience in sourcing highly qualified and motivated talent to help SCR continue to grow."
About Strategic Contract Resources, LLC:
Strategic Contract Resources, LLC is an energy-focused company based in Acworth (Atlanta), Georgia, engaged in the business of supplying personnel and key technical and managerial manpower to the Power, Energy, Telecom, and related vendor industries. SCR operates offices across the United States, in the United Kingdom, and Qatar. Please visit our website at http://www.scrllc.net for more information.
###