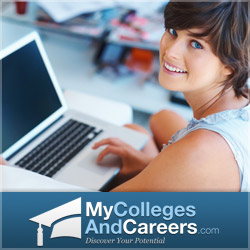 Online courses are structured to help students retain information through memorization, tests, quizzes, and other online learning tools.
Provo, UT (PRWEB) September 22, 2011
In July 2011, a scientific study completed by Betsy Sparrow, Jenny Liu, and Daniel M. Wegner was published in Science magazine. The study revealed that people are less likely to remember information they have obtained through a technological medium if they know they will have easy access to the information later. Despite challenges with technology and memory retention, My Colleges and Careers can connect students to online educational programs that are actually structured to help students learn and take advantage of technology as it relates to learning. Earning one of the top online degrees can be ideal for individuals who have other time commitments and are striving to better their career options.
The abstract of the study, entitled Google Effects on Memory: Cognitive Consequences of Having Information at our Fingertips, states, "The results of four studies suggest that when faced with difficult questions, people are primed to think about computers and that when people expect to have future access to information, they have lower rates of recall of the information itself and enhanced recall instead for where to access it." With such easy access to all information many people question the ability of online courses to be effective. However, online courses are structured to help students retain information through memorization, tests, quizzes, and other online learning tools. My Colleges and Careers provides services on their website that will connect prospective students to accredited online degree programs that were designed to optimize online learning.
The degree-finding tools found on the My Colleges and Careers website give students the opportunity to connect with online schools that have degree programs in whatever field of interest they are looking for. To use the tool, website users need only choose the subject area that interests them and the level of degree they are looking for. Degrees can range from a certification to an accredited Ph.D program. Prospective students will also be able to find more information regarding each career. Examples of degrees include accredited online teaching programs or criminal investigator training.
Additional tools that have been made available on the My Colleges and Careers website include lists of the top careers in demand; infographics based on career and education data; and news updates relating to any governmental changes that could influence financial aid policies. The last feature of the My Colleges and Careers website, which students will find extremely helpful in finding an online program that will be structured for their needs, is the education blog. Industry experts offer advice for students on a variety of topics and subject areas. Topics can including anything from how to choose a career, study tips, and personal experiences and advice relating to online schools. All of the website tools will allow students to find accredited and well-developed degree programs that were prepared to enhance online learning and make it equivalent to traditional classroom work.
My Colleges and Careers is dedicated to helping students and prospective students earn their college degrees through online degree programs. Considering that most students have other responsibilities and time commitments, My Colleges and Careers can become a great resource for those seeking a way to fit school into an already busy schedule. Through online programs, students can complete their schooling at their own pace. The tools and services offered on the My Colleges and Careers website have already assisted many students in completing their education and starting a successful career.
###