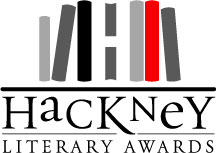 Birmingham, AL (PRWEB) March 30, 2012
The Hackney Literary Awards announced its slate of 2011 winners Friday, March 30. The prestigious annual writing competition recognizes excellence in poetry and fiction, both on a national level and for the state of Alabama.
The 2011 Hackney Literary Award winners are:
Short Story (national):
1. Danny Thomas, Winston-Salem, N.C.
2. Christine Denkewalter, Talkeetna, Alaska
3. Mara Buck, Windsor, Maine
Poetry (national):
1. Sierra Nelson, Seattle, Wash.
2. Lois Parner Edstrom, Coupeville, Wash.
3. Donald Levering, Santa Fe, N.M.
Short Story (Ala.):
1. Adrienne Yvonne Norton, Birmingham, Ala.
2. Jennifer Pitts Adair, Athens, Ala.
3. Larry Smith, Falkville, Ala.
Poetry (Ala.):
1. Emily Grimes-Henderson, Pinson, Ala.
2. Jane Trechsel, Birmingham, Ala.
3. Gail Gehlken, Irvington, Ala.
Novel: John Mort, Smithville, Mo.
Sponsored by the Cecil Hackney family from Birmingham, Ala., the competition awards $5,000 total in prizes, split evenly between national and Alabama award recipients. Winners receive $600, $400 and $250 for first, second and third place, respectively. Additionally, the Morris Hackney family awards a $5,000 prize for an unpublished novel.
For more information about the Hackney Literary Awards, including past winners, rules and submission guidelines, write to info(at)hackneyliteraryawards(dot)org.