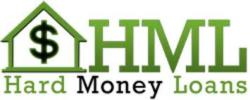 Beverly Hills, CA (PRWEB) November 09, 2011
One of Beverly Hills' top Hard Money Loans teams just got a little richer. HardMoneyLoans.org is pleased to announce the addition of several new investors to its already diverse team of hard money lenders. These investors have just signed on to add their private money to the company's already solid portfolio, offering the investment team even more capital.
The expansion of the Beverly Hills team comes at a great time for homeowners and real estate investors alike. Recently, there has been a huge rise in interest in real estate properties in California. This is especially true of investors looking to flip properties to make money on short term real estate transactions. HardMoneyLoans.org offers loans for real estate investors and homeowners who may not know about lending opportunities outside of conventional options. Having new investors joining forces with an already established financial lender is good news for everyone: the lenders can now earn interest on their money and real estate investors and homeowners have access to new capital for their real estate purchases.
About HardMoneyLoans.org:
HardMoneyLoans.org is a group of private Beverly Hills, California investors who serve as an online source of hard money lending information to thousands of real estate investors and homeowners across the nation.
To learn more about HardMoneyLoans.org, become a hard money lender, or apply online for a loan, please visit them on the internet at http://www.hardmoneyloans.org.
###