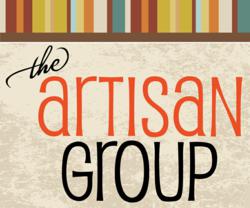 The Artisan Group's official collections can help you find the perfect gift for anyone on your list this holiday season.
Sunnyvale, California (PRWEB) November 08, 2011
The Artisan Group, an exclusive promotions group specializing in handcrafted gifts and products, has just released their Official 2011 Holiday Gift Guide.
The Guide, organized by product category, showcases the admirable talent of the group's current members, and provides the consumer a comprehensive collection of quality handcrafted products available for purchase this holiday season. In addition to the Official Gift Guide, several new collections were added for 2011 including Gifts For Him, Gifts Under $20, and Stocking Stuffer ideas.
ABOUT THE ARTISAN GROUP
An exclusive, close-knit community of talented artisans, The Artisan Group provides a sampling of handcrafted products to celebrities and members of the press at major award show celebrity gift lounges leading up to The Academy Awards, The Golden Globes, and The Primetime Emmys.
Members of The Artisan Group showcase a broad spectrum of specialties, including handcrafted jewelry; spa and bath products; designer stationery and paper goods; crocheted apparel; children's tutus, apparel and toys; ceramics; purses and totes; hand-poured candles; book binding and journals; illustrations and paintings; hand-dyed scarves; fine art photography; hair accessories; pet apparel and toys; and woodworking products.
The Artisan Group also offers members guidance in the areas of sales, marketing, social media, and public relations.
Our next celebrity gifting event includes a luxury Gift Lounge hosted by GBK Productions on January 13-14, 2012 at the L'Ermitage Hotel in Beverly Hills, California, in honor of the The 2012 Golden Globes Nominees and Presenters.
Press inquiries may be directed to press(at)theartisangroup(dot)org.
###