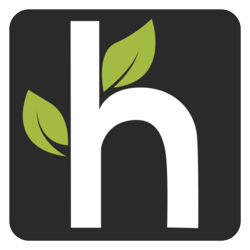 There's nothing else out there quite like this for independent music. It's completely open [...] It's going to connect a lot of cool music to a lot of people who might not otherwise hear it.
New York, NY (PRWEB) October 04, 2011
New startup seeks to rethink and streamline independent music promotion. Which song is better?
New York City startup hypetree.com has a new way to personalize music discovery around that very question. And, unlike current behemoth services like Pandora and iTunes Genius, hypetree is focusing all of its efforts on up-and-coming independent talent.
All the music on hypetree.com is uploaded by independent musicians and labels themselves, and anyone can add their music to the system.
"There's nothing else out there quite like this for independent music," says Alex Mitchell, CEO of Phrase Media LLC (the company behind hypetree). "It's completely open, anyone can put their songs on it. It's going to connect a lot of cool music to a lot of people who might not otherwise hear it."
How does it work? When a user launches a genre-based station in the hypetree music player, they are presented with two songs. After listening, they pick which one they think is better. As they repeat this process, hypetree's (patent pending) algorithm learns about the user's musical taste and the user gets their own station personalized to their preferences. The system also saves every song they choose and allows them to stream their picks at any time.
The system works by assigning each song an "interest" score based on its win/loss ratio compared to all the other songs in the system. Songs with the highest interest get to be on the homepage, and are displayed throughout the site. The data collected from voting is accessible to the artists via detailed graphical song analytics, in addition to the overall score.
Says Mitchell, "It's really simple, there's two sides. Musicians get exposure for their songs, and feedback about which of those songs people are into. It's market research for every musician. People looking for new music get a fun way to discover artists, and they contribute to what ultimately end up being the top songs."
The service will be free for users looking to pick songs and discover new music. Independent musicians and labels looking for promotion can upload three songs to the system for free (five with a special code from hypetree's Facebook page), and then upload any additional songs for $0.99 per month per song. Artists who join during the beta get a special rate of $0.50 per song per month.
hypetree is currently running its private beta while music is added to the site and its algorithm is tested. Anyone can sign up at http://www.hypetree.com/beta.php. Musicians and labels looking to be the first to add their music should email hypetree's Head of Artist Relations at trevor(at)hypetree(dot)com .
The upcoming service also runs a blog profiling up-and-coming musicians, aptly named seeds.
About hypetree and Phrase Media LLC
Phrase Media was started in 2010 to serve independent musicians. Its first public venture is hypetree.com, but the company also sponsors internal research and development into innovative web-based products to help the modern musician. Phrase Media is expected to release a number of products over the next several years.
###