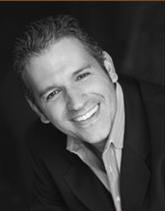 We are becoming an increasingly diverse nation at a faster and faster rate and American business leaders – in general – remain in denial about the implications of these facts.
Irvine, California (PRWEB) October 11, 2011
Bestselling author and business thought-leader Glenn Llopis has released his new white paper titled: The Immigrant Perspective on Business Leadership. Mr. Llopis is a contributing leadership writer to Forbes.com, HuffingtonPost.com and AolLatino.com. The Chairman of the Glenn Llopis Group and founder of the Center for Hispanic Leadership -- Mr. Llopis focuses on bringing the immigrant perspective to business leadership and workplace innovation to Fortune 500 organizations.
According to Llopis, as the business landscape has become rapidly more diverse and global, American business leadership is not moving fast enough to catch up. As a result, leadership in America's corporations is failing to perform in this changing terrain thus U.S. businesses risk falling further behind in marketplaces around the world. Many of the dimensions of the changing competitive landscape are well known – the varying cost of labor, the shift of manufacturing overseas, the exploding economies of the BRIC countries – but what is less well understood is the role that diversity plays in both the marketplace and in the competitive advantages BRIC companies and others enjoy. It is not enough to meet the numbers in terms of workforce diversity and to pursue ethnic product differentiation, as many U. S. companies have done. Diversity – more broadly defined and better understood in the U. S. as the immigrant perspective – holds the keys to unlocking business growth and innovation in the next decade and beyond.
"Companies that develop an immigrant perspective will dominate their marketplaces in the years to come," says Llopis. In 2010, African Americans, Asian Pacific Islanders, and Hispanics made up over a third of the US population. The population of two of those groups, Asian Pacific Islanders and Hispanics, are growing at approximately 8 times the rate of the white population. "We are becoming an increasingly diverse nation at a faster and faster rate. But American business leaders – and Americans in general – remain in denial about the implications of these facts and this is damaging our ability to open new markets, remain competitive and enable new growth opportunities," continues Llopis.
Llopis' white paper outlines the implications of America's profound population shift and defines the six values that all business leaders must adopt in 2012 and in the years ahead in order for America's corporations, to regain a sustainable competitive advantage in today's fiercely competitive global marketplaces. Additionally, Llopis' immigrant perspective offers unique solutions for both individuals and corporations that seek to successfully navigate today's uncertain economy, job market and the future of American enterprise and global competitiveness. The son of Cuban immigrants who were victims of Castro's revolution, Mr. Llopis presents a fresh outlook and message for the new economy that requires us all to renew the ways we must think, act and innovate.
"America is a country of immigrants. And yet too often the strengths and values of that immigrant ancestry are forgotten as subsequent generations assimilate. America's corporations and its leaders must reconnect with its authentic immigrant values if they are to put themselves back into the top ranks of global competitiveness and lead the way back to prosperity. The immigrant perspective is critical for American businesses if they are to understand and cultivate new marketplaces in the rapidly shifting population mix in the U. S. – and in global markets," concludes Llopis.
To download Mr. Llopis' white paper, please visit his blog at http://www.GlennLlopisGroup.com.
###