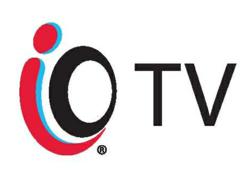 We serve many different communities and continue to bring our customers more of the unique programming they want and enjoy.
Bethpage, NY (PRWEB) October 27, 2011
Cablevision Systems Corp. (NYSE: CVC) today announced the expansion of iO International's iO Russian package with the inclusion of two more Russian-language TV channels -- CTC on channel 1186 and TeleKlub on channel 1188. iO Russian will now include Channel 1 Russia, RTVi, NTVA and RTN in addition to the newly added CTC and TeleKlub.
iO Russian's latest channel additions, CTC and Teleklub, bring even more Russian-language entertainment to the iO International package. CTC now delivers top-rated dramas, sitcoms, comedies, game shows, documentaries, lifestyle and music shows. TeleKlub brings television series as well as feature films together with children's programming.
"We serve many different communities and continue to bring our customers more of the unique programming they want and enjoy. We are proud to bring the full breadth of entertainment, public affairs, nature and science and sports programming in native languages from all over the world into the homes of our multicultural customers," said Bradley Feldman, Cablevision's vice president, video product management.
"CTC-International already has a considerable loyal audience in North America, and I am glad that we are further broadening our subscriber base. The channel offers a broad range of premium family-oriented entertainment content, and I am sure that our sitcoms, series and comedy shows will be loved by both kids and their parents," said Viacheslav Sinadski, CTC Media chief strategy officer.
"TeleKlub is one of the most popular pay-TV channels in Russia and Europe, offering the best Russian-language entertainment for the whole family, and we are delighted to bring our unparalleled programming to Cablevision customers," said Mikhail Galkin, vice president of programming at Overseas Media, Inc., the producers of TeleKlub.
iO Russian is available starting at $29.95 per month to residential and commercial customers with a digital cable set-top box who subscribe to Broadcast Basic service and above. All channels in iO Russian can also be purchased on an a la carte basis for an additional $14.95 each per month, including CTC and Teleklub. Customers interested in iO Russian can call 877-980-7636 to order or go to http://optimum.com/digital-cable-tv/international/russian.jsp for additional information.
Cablevision's award-winning digital cable service, iO TV, offers customers access to hundreds of channels, including more than 50 premium movie channels, 46 channels of commercial-free digital music, thousands of titles available on demand at all times, an interactive programming guide, more than 120 free high-definition programming services and uniquely valuable and relevant local content through News 12, MSG Varsity and their companion interactive television applications.
About Cablevision
Cablevision Systems Corporation (NYSE: CVC) is one of the nation's leading media and telecommunications companies. Its cable television operations provide a full suite of advanced communications services that include iO TV® digital television, Optimum Online® high-speed Internet, and Optimum Voice® digital voice, all over state-of-the-art cable systems that pass nearly 6 million households and businesses across the New York tri-state area and throughout four Western states. Cablevision's telecommunications properties also include its Optimum WiFi® wireless Internet, and its Optimum Lightpath® integrated business communications solutions. Cablevision serves the New York area with compelling local content through News 12 Networks, a local news leader; MSG Varsity, a suite of television and online services covering high school activities; and, Newsday Media Group, a business unit that includes Newsday, Long Island's leading daily newspaper, and amNewYork, the nation's most widely circulated free daily serving New York City. The company also owns and operates Clearview Cinemas throughout the New York tri-state area including the famed Ziegfeld Theatre, a frequent and historic venue for film premieres and events. Additional information about Cablevision is available on the Web at http://www.cablevision.com.
###