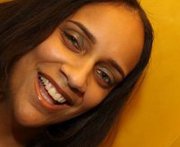 "This will not be your average bridal show. There will be something for everyone."
Atlanta, GA (PRWEB) May 11, 2011
It's going to be a celebration this summer when thousands of event professionals come together to meet at Its My Party Event Planning Expo Extravaganza Tour presented by Enjoy Yourself Events, LLC. Various venues throughout the southeast region and beyond will be the host where Event Planners, Wedding Planners, Meeting Professionals, Publicists and a plethora of Event Suppliers will share event industry knowledge, resources and network. Individuals who enjoy planning parties, weddings and events for friends and family will benefit by attending to learn the latest trends in the event industry and meet face-to-face with suppliers who will be offering discounts on event planning services booked on the spot. Attendees will enjoy live entertainment for the whole family and have the opportunity to view demonstrations such as simple cake decorating and floral arranging. Exhibitors will have yummy food and dessert samples on display that may be the perfect fit for your next event. The expo is open to the public and all ages are welcome.
Its My Party Event Planning Expo Extravaganza Tour kicks off in Atlanta on Sunday, August 7th 2011 at the Sheraton Gateway Hotel in College Park near Hartsfield-Jackson Airport from 11AM-7PM. Next stop is Charlotte on September 18th at Extravaganza Depot from 12PM-6PM. The tour will visit Tampa in the fall, then take place on a semi-annual basis throughout multiple cities around the country.
Its My Party Event Planning Expo is the perfect opportunity for the hospitality industry and event suppliers to display their products and services on a large scale to potential clients and consumers. Each exhibitor is expected to meet with hundreds of attendees in each city, automatically growing their contact list on-site. Attendees will be able to book event services from exhibitors on the spot at a discounted rate. Products will also be available for purchase at discounted prices. Whether you are a professional planner or bride-to-be, this is the chance for you to get trendy, creative ideas, gain event knowledge and meet a host of event suppliers including: Event Planners, Wedding Planners, party and Event Rental companies, Caterers, Pastry Chefs, Florists, Event Entertainers, Event Designers, Photographers, Deejays, event venue owners and more from the southeast region.
Attendees can participate in live demonstrations, mini-seminars and cake tastings throughout the day. Early arrival is highly recommended as seats are limited and expected to fill-up quickly. Early-bird tickets are now available starting at $5 and can be purchased at http://itsmypartyatlanta.eventbrite.com. Children under 6 are free but must be registered. Attendees will be eligible to qualify for free give-a-ways courtesy of our exhibitors and sponsors including a chance to win a party planned by celebrity, Event Planner Elaina M. Whitley. Tickets at the door will start at $12.
Advanced ticket discounts are available to thousands of Event Professionals belonging to organizations and associations such as: ISES, MPI, NACE, PRSA, HSMAI, APA, AFWPI, AACWP and a host of others. Proof of valid membership is required. Discounts are also available for 'EP 101' certified students. Discounts for on-site ticket purchases will not be honored. Please contact Enjoy Yourself Events for more information.
"This will not be your average bridal show," says Elaina M. Whitley, long-time Event Planner & Instructor, founder of Enjoy Yourself Events and Its My Party creator and host. "While I enjoy attending bridal expos, they sometimes lack the resources which are necessary and helpful to event, meeting and party planners. I've been working on this event for a very long time and I'm very excited to finally see it come to fruition and introduce it to my fellow event professionals, clients and the public. Whether you are planning a Wedding, Family Reunion, Destination Event, Kiddie Party and everything in-between, there will be something for everyone and that is what sets this event apart from similar events. In addition, I will be teaching a mini version of my Event Planning 101 Workshop, which has been attended by hundreds to date."
Exhibitors are encouraged to take advantage of the early-bird registration fee starting at $225. Fees may vary depending on city, size of booth needed in addition to products or services being displayed. The first 10 exhibitors to register in each city will have their company logo displayed on pre-event marketing materials and the event banners to be displayed at the venue. For a limited time, early registrants will also receive the attendee contact list as a bonus. All exhibitors will be listed on the event pamphlet to be distributed to all attendees. For exhibitor information, please visit: http://itsmypartyatlanta.eventbrite.com.
Maximize your marketing potential and exposure by becoming a sponsor. Multiple sponsorship levels are available for $100 - $5,000.
For exhibitor forms and sponsorship package information, please contact Enjoy Yourself Events at 404-274-8812.
Media contact: Elaina M. Whitley at 404-274-8812.
Its My Party Event Planning Expo Extravaganza Tour will be making stops this summer and fall in Atlanta, Charlotte and Tampa. Future cities to include Nashville, Mobile, NYC and more.
Enjoy Yourself Events was established by Elaina M. Whitley in 2006 after planning events for friends and family for more than 10 years. The company has worked on and/or hosted: Sweet Auburn Festival, Taste of Atlanta, Restoration, Networking For a Cause, Event Planning 101 Certificate Workshop, We Love the Kids and Sweet-Touch Pamper Me Party just to name a few. Enjoy Yourself Events is an event management and entertainment firm specializing in small and large-scale event planning, event marketing, public relations, celebrity bookings, small business coaching and professional coaching. Enjoy Yourself Events is based in Atlanta with offices in Charlotte, Tampa and NYC. The company provides services nationally. Book your next special event or training workshop at 404-274-8812.
###