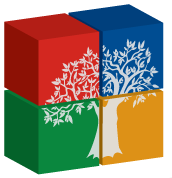 A city following the 'knowledge city' concept embarks on a strategic mission to firmly encourage and nurture locally focused innovation, science and creativity
Holon and the Galilee, Israel (Vocus/PRWEB) April 19, 2011
On 14-17 of November 2011, hundreds of knowledge experts from dozens of countries will attend the 4th KCWS in Holon and the Galilee, Israel. The summit makes an important reminder that the 'knowledge city' concept is a key notion in the 21st Century development.
"A city following the 'knowledge city' concept embarks on a strategic mission to firmly encourage and nurture locally focused innovation, science and creativity within the context of an expanding knowledge economy and society", say the chairs of the summit, Dr. Tan Yigitcanlar, Dr. Edna Pasher and Prof. Baruch Lev. "We aim to co-create an atmosphere for knowledge generation and sharing, and significantly contribute to the research, governance, and practice circles", they add.
In the KCWS 2011, the theoretical and practical maturing of knowledge-based development paradigms will be advanced through the interplay between the worlds's leading academics' theories and the practical models and strategies of practitioners and policy makers drawn from around the world. Keynote speakers include Prof. Nicos Komninos, Aristotle University, Greece; Prof. Antti Lönnqvist, Tampere University of Technology, Finland; Prof. Tim May, Center for Sustainable Urban and Regional Futures, University of Salford, UK; Prof. Eve Mitleton-Kelly, London School of Economics, UK; Assoc. Prof. Azime Tezer, Istanbul Technical University, Turkey.
Discussions and talks will revolve around the themes of Knowledge-based (urban) development; Knowledge-based economy and value generation; Knowledge/creative/smart/ubiquitous/intelligent cities, regions and societies; Knowledge cluster, enterprise and organisations; Knowledge workers and creativity; Urban and regional sustainable transportation; Knowledge cities for education; Creativity, innovation technology and learning communities; Globalisation, urban environment, processes and dynamics of cities; Sustainable (urban) development, climate change and quality of life, and more.
On November 14-15 the summit will be held in Holon, also called the City of Children. Holon believes in the younger generation and perceives the task of fostering the 'future generation' as a goal to strive toward and for which the utmost efforts and resources should be recruited.
On November 16-17 the summit activities will move to the Galilee – a mountainous region in the north of Israel with breathtaking views, natural groves, valleys and streams. The attendees will be offered optional tours in the area.
Registration is available online at http://www.knowledgecities2011.org/index.php?option=com_content&view=article&id=59&Itemid=66.
For further information contact the summit Secretariat, Paragon Conventions, at http://www.knowledgecities2011.org/index.php?option=com_content&view=article&id=59&Itemid=66
# # #