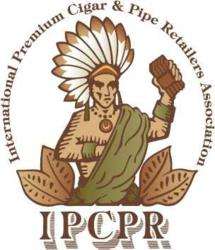 some legislators seem to be more interested in creating job-killing bills like smoking bans which take away property owners' constitutional rights" said Chris McCalla, legislative director of the IPCPR
Frankfort, Kentucky (Vocus/PRWEB) January 12, 2011
When lawmakers don't want to deal with tough issues like jobs creation and balanced budgets, they turn to proposing things like smoking bans and, in the process, continue to proliferate false information and misunderstandings regarding the economic and health-related impacts of such legislation, according to the International Premium Cigar & Pipe Retailers Association.
A bill has been introduced in the Kentucky state legislature by Rep. Susan Westrom of Lexington seeking to impose a no-exception smoking ban in all indoor workplaces and public places, including bars and restaurants. Westrom admits the bill will go nowhere in this year's legislature but has proposed it, nonetheless. Currently, in Kentucky, state laws prohibit smoking in government offices, universities, and the state capitol, except in designated smoking areas.
"Kentucky unemployment is nearly 11 percent, yet some legislators seem to be more interested in creating job-killing bills like smoking bans which take away property owners' constitutional rights to determine for themselves if smoking should be allowed in their places of business," said Chris McCalla, legislative director of the IPCPR, an association of some 2,000 neighborhood mom-and-pop premium cigar retailers, manufacturers and distributors.
Some $300,000 of federal stimulus money has been used to finance anti-smoking efforts in Kentucky instead of job creation, according to Jim Waters, vice president of policy and communications for the Bluegrass Institute, an independent free-market think tank.
Waters also has reported that "the 'science' behind the economic effect of a smoking ban is questionable at best and dishonest at worst," according to Ken Moellman, a spokesman for Northern Kentucky Choice.
"The Federal Reserve Bank of St. Louis has shown that government-imposed smoking bans exact a negative economic impact on businesses frequented by smokers," wrote Waters in a July post. (http://www.bipps.org/article.php/2378)
Regarding the health implications related to secondhand smoke, McCalla cited a post by Dr. Michael Siegel, an anti-smoking advocate and professor in the Department of Community Health Sciences at Boston University's School of Public Health. Despite his stance against smoking, generally, Dr. Siegel has been highly critical of many claims about secondhand smoke, including those made by the Kentucky Center for Smoke-Free Policy at the University of Kentucky College of Nursing.
According to Dr. Siegel, the statements he called "outright lies" include the following: "Even brief exposure to secondhand smoke can trigger a heart attack … (and) after two hours of secondhand smoke exposure, the heart rate speeds up and leads to abnormal heart rhythms (which can lead to death)."
Dr. Siegel also wrote that no evidence exists to support claims by the current Surgeon General that even brief exposure to secondhand smoke can cause (a) heart attack and that inhaling even the smallest amount of tobacco smoke can … lead to cancer. (http://tobaccoanalysis.blogspot.com/2010/12/finalists-for-2010-lie-of-year-award.html)
Contact: Tony Tortorici
678-493-0313
###