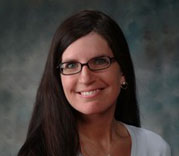 Tax prep, audits, and bookkeeping don't need to be painful.
Danville, IL (PRWEB) September 30, 2011
The owners of Laurus Consultants are pleased to announce the opening of its doors to new clients this fall. Headquartered in the heart of east-central Illinois, Laurus offers financial (accounting, tax, and bookkeeping), technical, marketing, and public relations consulting. Laurus will be serving small and mid-sized businesses in the Champaign and Vermilion County area.
The owners of Laurus have created a business offering that fits the spirited, aggressive central Illinois business climate.
"Working with Laurus will be a different experience. Although finances are a very serious subject for any company, we want to address financial issues with our clients in a way that puts them at ease," said Tessa Hile (CPA, MBA, CIA), lead financial consultant at Laurus. "We want people to enjoy visits with their accountant. Both our competence and our personalities set us apart. We want to prove that managing the financial side of your business doesn't have to be painful."
Ms. Hile brings over 15 years of corporate accounting experience to her clients. She oversees tax preparation, bookkeeping, and auditing for Laurus.
"Being in the vicinity of the University of Illinois gives us a unique opportunity to work with a lot of interesting customers," added Kari Matthews, who leads marketing at Laurus. "The University is such a strong technological hub that it produces a technically savvy environment. Some of our clients know exactly what they want to do, both with their technology and their marketing. Social media is a good example of this. We're ready to work with all levels."
Laurus's technology department streamlines and optimizes their customer's technology equipment. They install and administer both Linux and Microsoft servers, design small business networks, set up websites and email, and maintain security. One Laurus consultant has been involved in corporate computing since 1978.
"We pride ourselves on flexibility," Matthews commented. "Our entire staff makes house calls, and we try to make ourselves available off-hours when necessary. For example, when someone needs a computer or server rebuilt, we look at Saturdays as an option to do that so we don't disrupt an office's work pattern. That is true for all of our departments."
Laurus invites local area businesses to visit their website to learn more.
###