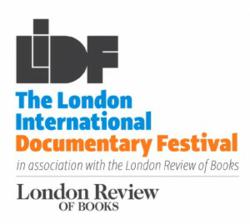 (PRWEB UK) 12 May 2011
LIDF Opening Night: 13th May, The Barbican
6.45pm: Opening reception with Film Directors from the Festival
8.00pm: Special Preview of the Award Winning Film "Senna" (sold out)
10.00pm Opening Party sponsored by Sagartiba
Interviews and film trailers available.
When the feature documentary "An Inconvenient Truth" became a Box Office hit many people thought it was a one off. In the era of reality TV and celebrity culture surely the documentary was a dying genre. Well, the sell-out success of The London International Documentary Festival – now five year's old – says otherwise.
Oscar Winning Directors such as Martin Scorsese and Steven Soderberg, both with UK premieres at LIDF, are helping drive the new enthusiasm for documentary, according to Festival Director Patrick Hazard.
"We're seeing a new breed of feature documentary which combine all the cinematic quality of a Hollywood movie with well-written story telling. A big part of the festival this year is our "Portrait" programme which includes features from Martin Scorsese about Elia Kazan and Brigitte Berman's "Hugh Hefner Playboy, Activist and Rebel".
"And digital technology is bringing these same cinematic values to more traditional "activist" documentaries from younger film-makers. We've had fantastic reviews of our Aboriginal rights movie "Our Generation", and "Agadez", which features the African guitarist Bombino. These films have an underlying message but the sound, vision and story is superb, and that's why they are reaching crossover audiences, says Hazard.
But perhaps the biggest reason for the popularity of the documentary festival is the sheer variety of films on offer. While Hollywood Studios play it safe with formulaic plots, the LIDF festival features films from every corner of the globe and all manner of weird and wonderful topics ….from morris men to Berlin Cabaret, tsunami to boxing, terrorism to war reporting, Burma to Nepal, capitalism to happiness., men in saunas to forbidden ar t.... there is something for everyone.
Special focuses of LIDF include "The Arab World" (14-15 May) and Pakistan (18th May) - through a programme of films designed to highlight the rich cultural heritage of these troubled regions as well as political influences and sensitivities,
The LIDF festival takes place from 13th-28th May at venues across London and features more than 130 films from 44 countries (http://www.lidf.co.uk)
For Further Information:
or to arrange interviews, press tickets, review discs etc
Fiona Hazard
LIDF Press Office
Tel: 07786 435595
# # #