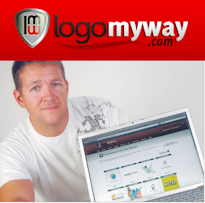 LogoMyWay.com is the perfect avenue to obtain a unique, professional logo design.
Columbus, OH (PRWEB) November 07, 2011
LogoMyWay and its design community are celebrating a remarkable achievement: production of more than 1.5 million logo designs. LogoMyWay.com has more than 15,000 affiliated logo designers and that number is growing. More than 7,500 of its clients have run successful logo contests since the launch in April 2009.
The plan of LogoMyWay.com was to return to the basics of customer service. Each client receives an e-mail address and a phone number for an account manager dedicated to addressing any questions or concerns they might have. LogoMyWay also has a direct line to its sales and support team with no long waits or voicemails that require pressing many numbers before being able to speak to a real person. The company combines cutting edge technology and "old school" customer support to service its clients.
"It has been an amazing ride," said Joe Daley, founder of LogoMyWay. "Seeing the design community grow and really take interest in the success of the business has been great. The designers and clients have been amazing and have played a huge role in the growth of the business."
LogoMyWay has paid out more than $2.8 million to their design community. It now has designers in almost every country in the world. To see the designers and visit their logo design portfolios, go to http://www.logomyway.com/designers.php
Also, you can see some of the amazing logo designs the community has created by going to
http://www.logomyway.com/logo_design_portfolio.php
LogoMyWay.com was built on the concept that thousands of creative minds working on your logo design are much better than one or two designers. "Crowd sourcing" brings so much talent together that it becomes easy to find a unique and professional looking logo that stands out from the competition.
ABOUT LOGOMYWAY
LogoMyWay.com connects clients needing logo designs to a creative community of more than 15,000 talented logo designers all around the world.  Any business can start a logo design contest within minutes and see imaginative design submissions within a few hours.
Clients can start logo contests for a $200 minimum prize up to a $1,000 maximum. The higher the prize amount, the more high quality submissions are likely to be received.
During the contest, clients rank logo submissions and leave feedback based on their design preferences. As the contest continues, the design community can read the feedback along with real-time rankings and fine-tune their logo submissions.
When the contest ends, the clients select a winner and all of the associated logo files are uploaded to them. They also receive 100% full legal ownership of their new design.
LogoMyWay also has a logo marketplace with unique pre-made logos ready for sale. The logos in the Marketplace can be purchased and downloaded instantly. The buyer's company name will be added to the logo design and sent to them within 24 hours. Every logo design is rigorously approved for uniqueness, high quality, professionalism, and customizability before it's available for sale.
LogoMyWay.com is the perfect avenue to obtain a unique, professional logo design at an affordable price. With talented designers throughout the world offering their logo concepts, it's hard to go wrong – and LogoMyWay.com guarantees 100% satisfaction.
LogoMyWay and its staff of 5 are located in Columbus, Ohio, and have enjoyed 50% percent growth each year. The company has been featured in such media sites as Entrepreneur Magazine, AOL, Huntington Post, CNBC, Business First Magazine etc.
Contact
Joe Daley
Joe(at)logoMyWay(dot)com
614-551-6464
###