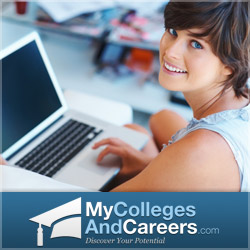 54 percent of students from wealthy families, and only 9 percent from low-income families, were able to graduate from college.
Provo, UT (PRWEB) November 22, 2011
CNNMoney recently reported the results of a research project published by Martha Bailey, University of Michigan assistant economics professor. Using data from college graduates in the late 1990s and early 2000s, the study showed that 54 percent of students from wealthy families, those with a household income of more than $87,000 annually, completed their college degrees. On the other hand, only 9 percent of students from low-income households, those that make less than $26,000 annually, were able complete their degree. Compared to data from the late 1960s, where graduation rates were 36 percent and 5 percent, respectively, the gap between ability to complete college degrees based on economic level has increased drastically. The reasons for the lagging growth in the number of low-income graduates could be due to many factors, such as: the likelihood for high-income families to send their students to school than low-income families, low-income students tend to attend lower-tier schools with larger class sizes, low-income students don't receive aid from parents and are more likely to face discouragement. My Colleges and Careers' online tools are ideal for any college students who are working towards completing their schooling and successfully completing an online degree program.
Comparing data from the late 1970s and 1980s to that of the early 2000s, Bailey was also able to show that the graduation rate for high-income students grew significantly over that time frame, while low-income graduates had grown only minimally. While two-thirds of freshman from wealthy households finish their degree, only one-third of those from low-income households are able to do so. Without a college degree it is significantly more likely that low-income students will stay at their current economic level. However, 41 percent of those who do earn a college degree are able to move up to the two highest economic rungs—middle class and upper class. My Colleges and Careers provides online tools that will simplify the process of finding online colleges and degree programs for those coming from homes of any economic level.
My Colleges and Careers has optimized website tools to assist those students who are striving to complete a college degree through distance education. The main focus on the My Colleges and Careers homepage is the degree search tool. Students will be able to select an area of study and the level of degree they wish to obtain. They will then be connected with web-based institutions that offer online courses or full degree programs in that area. Degrees can be awarded as a basic certification, an associate's degree, bachelor's degree, master's degree, or even a full online Ph.D.. Students who are earnestly seeking a college degree, but have other time commitments that prevent them from attending a traditional class, will benefit greatly from online courses. Low-income students will have a much better chance of improving their economic circumstances by not only attending college, but by completing a degree program.
Additional website features found on MyCollegesandCareers.com include news updates, lists of top online schools and best careers, economic statistics, and detailed infographics. The My Colleges and Careers education blog contains articles from multiple industry experts on topics related to online schooling, degree programs, and job tips. Online degrees from an accredited online school will fulfill the same educational requirements as a traditional degree. They also allow students to fit classes into their already busy schedule, thus making it more likely that students will be able to complete their degree and begin work in the best careers.
About My Colleges and Careers
My Colleges and Careers is dedicated to helping students and prospective students earn their college degrees through online degree programs. Considering that most students have other responsibilities and commitments, My Colleges and Careers can become a great resource for those seeking a way to fit school into an already busy schedule. Through online programs, students can complete their schooling at their own pace. The tools and services offered on the My Colleges and Careers website have already assisted many students in completing their education and starting a successful career.
###