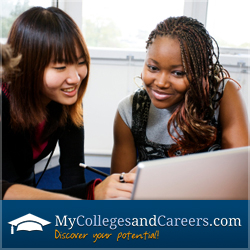 My Colleges and Careers can help DREAM Act students prepare to get a degree and start a career.
Provo, UT (PRWEB) July 06, 2011
Once again the DREAM Act (Development, Relief and Education of Alien Minors Act) is making headlines. In May of this year, the bill was introduced to congress again and currently awaits the evaluation of its congressional committee to decide if it will be presented to the U.S. House of Representatives and the U.S. Senate for yet another vote. The last time the DREAM Act was presented was in December 2010 when it passed the House vote but was stalled in the Senate. My Colleges and Careers continues to stay abreast of educational issues in politics, such as the DREAM Act, in order to give students the most up-to-date information about their schooling, career and financial aid options.
The DREAM Act would allow illegal aliens who entered the country before the age of 16 to earn permanent citizenship by attending college or serving in the military for at least two years. There are many political issues surrounding this bill, both good and bad. However, from an educational perspective, it would allow more students to become involved in the top careers for the future, and thereby better the economy for the foreseeable future. One study done by the University of California, Los Angeles stated that implementing the DREAM Act would pump nearly $1.4 Trillion into the economy throughout the next 40 years.
Over the past several years, individual states have attempted to implement the DREAM Act into state tuition policies. States such as California, Texas, Illinois, and New York have already attempted to pass state DREAM Acts which offer in-state tuition breaks for qualified students. Maryland is the most recent state to attempt to implement their version of the DREAM Act. The law was set to take effect on Friday, July 1, but was delayed when petitions to withhold its actualization were presented to state lawmakers. As the Act continues to be debated at both a federal and state level, those who would qualify for the DREAM Act can begin preparing now by using the resources provided by My Colleges and Careers to find the best careers for the future.
What Are the Requirements to Participate in the DREAM Act?
Those who qualify for the DREAM act must be illegal immigrants who entered the country before turning 16 years old, and are between the ages of 12 and 30 when the bill is implemented. After completing a GED, they must have proof of having lived in the United States for a minimum of 5 years. Once these requirements are fulfilled, they will be given a six year "conditional" period, during which time they must either attend two years of college or serve two years in the military. If these requirements are fulfilled, they will be allowed to apply for permanent citizenship at the end of the six year period.
If a person fits all of the above criteria, once the law is passed their hardest decision will be learning how to pick a career and possibly finding out which are the highest paying careers. Those who are qualified will be able to freely seek a degree and become professionals in whatever area they choose. My Colleges and Careers offers a variety of services that will help students learn how to choose a career. First, they provide degree seeking tools that assist students in finding online institutions that offer programs in their field of interest. They also offer statistics and news information that will apply to any students seeking financial aid or other support in attending college. Finally, My Colleges and Careers offers advice by experts about best careers, job seeking tips, and updates to government policy that may help students prepare for receiving their education.
Career Fields to Consider
When starting the process of how to decide on a career, DREAM Act students will want to know which fields have been, and always will be, reliable career choices. The first is the medical field. Medical careers by far offer the best job security as well as competitive salaries. Another field that has proven the test of time is education. Teachers and other educators are in demand, especially as the population continues to grow at a rapid pace. The third top field is technology. Computers play such a vital role in the world today that those who know how to build, use, and repair them are in extremely high demand. My Colleges and Careers offers information on the current top careers as well as help in finding online institutions that offer programs geared towards those careers.
My Colleges and Careers is committed to helping students find the best school for them so they can earn their college degree and embark on a rewarding career. A powerful resource for individuals who have full-time jobs and family responsibilities, My Colleges and Careers connects people with the programs that help them earn their degree online. My Colleges and Careers is able to help prepare all potential students in finding whatever information they need to help them complete their education and start a successful career.
###