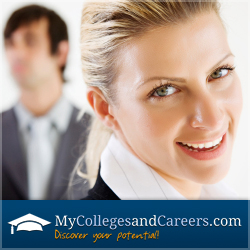 My Colleges and Careers helps students understand that while it may be a sacrifice, higher education is well worth it.
Provo, Utah (Vocus/PRWEB) January 28, 2011
As students and states grow more concerned about the amount of government funding available to public colleges and universities, My Colleges and Careers offers valuable information and guidance so students can make wise financial decisions when it comes to traditional and online universities.
Several states are experiencing, or are planning, on budget cuts for public colleges and universities. Utah may be cutting seven percent ($47 million) from its higher education budget, Georgia is considering cutting hundreds of millions of dollars and Missouri is also planning on cutting its higher education budget by seven percent this year. According to the Center on Budget and Policy Priorities, 30 states could lose 10 percent of their budget next year.
Some schools have experienced extreme government funding cuts. For example, the University of Idaho's president is petitioning lawmakers not to decrease the school's funding any further after the university has lost 22 percent of its funding in the last three years.
Despite what may seem like grim times for higher education, My Colleges and Careers helps students make the most of their educational investment. They provide information on what kinds of careers degrees may lead to, and how those degrees can be an investment. My Colleges and Careers helps students understand that while it may be a sacrifice, higher education is well worth it.
While not always associated with public schools, online universities could also be subject to budget cuts if the school that provides the curriculum is a public school. Students who could be effected could even include those working towards a second degree like online master's degrees or those enrolled in an online PhD program.
One surprising statistic is that more than half of the public research universities in the United States are being funded more by students than by state governments. However, most community colleges are still mostly funded by state governments. State governments provide about $80 billion for public schools.
With students providing more and more funding for schools, the schools themselves are becoming much less "public" as their funding models become similar to that of private schools. One then wonders, who owns the school? The students? The state? Those who are against budget cuts believe the government should continue to provide a large portion of funding to public schools because the good they provide is a public one, not a private one.
Americans are accustomed to being able to turn to public colleges and universities for affordable tuition. But with decreased federal funding, some schools may be forced to increase their tuition. This could mean that in the future public schooling may not be much cheaper than private schooling.
The University of California has raised tuition by 30 percent in the last two years and out of state tuition has reached $50,000, which is about what a good private school's tuition is. If a proposed budget cut of as much as $500 million goes through, the tuition paid by students at the university will be more than what the state contributes. This would be the first time this has happened in the school's history.
Because tuition is such an investment, My Colleges and Careers works to provide information on the cost of online degrees, what students can expect to pay for college, what career paths degrees can lead to and even accredited online college courses.
Not everyone is for or against budget cuts for higher education. One middle ground some people take is that while the government should continue to provide funding for public schools, the money should be spent in a more effective way.
Regardless of tuition prices, or changes in federal and state funding, My Colleges and Careers is there for students every step of the way: from doing research to enrolling in classes to the first day of school.
http://www.mycollegesandcareers.com is committed to helping students find the best school for them so they can earn their college degree and embark on a rewarding career. A powerful resource for individuals who have full-time jobs and family responsibilities, My Colleges and Careers connects people with the programs that help them earn their degree online.
# # #