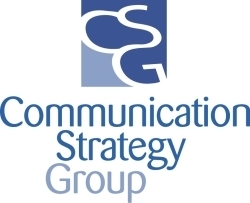 In many cases, these approaches should be used in combination in order to target and reach the media professionals who are most likely to reward your brand story idea with space in their next article
East Northport, NY (PRWEB) March 8, 2011
Marketers who want to share their brand story with journalists have to know how to pitch the story to them. "We tell clients there are three ways to pitch reporters," says Arthur Germain, Principal and Chief Brandteller for Communication Strategy Group, a brand marketing agency that helps technology, manufacturing and B2B professional services firms tell stronger brand stories to increase awareness. "In many cases, these approaches should be used in combination in order to target and reach the media professionals who are most likely to reward your brand story idea with space in their next article," adds Germain.
Three Ways to Pitch Your Brand Story to the Media
1. Traditional – Despite the ubiquity of social media, or perhaps, because of it, "phone and email aren't dead yet," quips Germain. He recommends that marketers make sure they know how the journalists on their media list prefer to be contacted. "If they prefer a phone call, prepare what you are going to say in advance so you're not rambling when you call. If you are sending an email, keep it brief and to the point," he says. When including a news release, append a text-only version to the end of an email. "Don't send an attachment! Reporters don't have time to open and read your Word documents and PDFs," warns Germain.
2. Social – Social media is being used by more journalists as a way to locate and contact expert sources. Marketers can use social media to connect with journalists and share their stories. "Forget wit; brevity is the soul of social media," says Germain. "When you have only 140 characters to make an appeal that a reporter will want to follow up on, it forces you to think about the core of your pitch." Marketers can use a number of resources to locate reporters and writers using Twitter, including Media on Twitter, Twellow, and Sulia, The Interest Network.
3. Expert – Ultimately, the best way to connect with a journalist is for them to reach out to a marketer and his or her experts. "If you want to be sourced, quoted and referenced by the media, then you need to make your experts available via source repositories and databases," advises Germain. Among those recommended by Communication Strategy Group are Help a Reporter Out (HARO), ProfNet from PRNewswire and NewsBasis.
> Need some help? Communication Strategy Group is offering a free 15-minute consultation. To schedule a call, sign up at http://www.communicationstrategygroup.com/complimentary-15-minute-consultation/
> Want to know more? Communication Strategy Group is offering a complimentary eBook to help marketers better prepare once they manage to connect with the media. "How to pitch your brand story to the media" is available for download from http://www.communicationstrategygroup.com/public-relations/
> Communication Strategy Group offers tips and tricks to a solid media strategy and brand-telling program in its regular blogs. Read "What Makes Your Story Memorable" and other hot topics here http://brandtelling.com/ .
"No matter how you connect with a journalist, remember that you are looking to establish trust and build a relationship," says Germain. "That means your first pitch may not get you a story, but it may be the way you find yourself and your expert sources talking on a more regular basis with the media you want to reach."
About Communication Strategy Group
Communication Strategy Group helps your brand story become remembered, repeated and rewarded through our strategic Brandtelling® approach. We focus on building and supporting a strategic plan for client communications in order to create strong, consistent messages and presentations that have the greatest impact. The Communication Strategy Group team is comprised of senior-level communications professionals – writers, journalists, technology marketers, public relations executives, media trainers – who work directly on client accounts to achieve results. Our clients include both Fortune 1000 and growing companies in technology, media and professional services industries. For more information, please call 1-866-997-2424 or visit us at http://www.gocsg.com/ .
Media Contact
Karen Franse
Communication Strategy Group
kfranse(at)gocsg(dot)com
866-997-2424
###