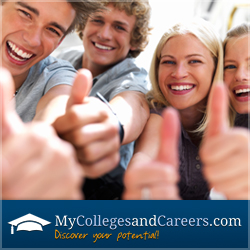 My Colleges and Careers helps Millennials complete their college education and improve their chances for employability.
Provo, UT (PRWEB) July 26, 2011
The newest generation of workers, known as Millennials, is making news headlines this week. Millennials are defined as anyone between the ages of 18 and 30. Many are currently talking about Millennials because of their high unemployment rate, at roughly 13 percent. This is surprising because, according to a study on social trends by the Pew Research Center, not only are Millennials looking to become the most educated generation in history, but will also make up almost half of the world's workforce within the next decade. In October 2008, 39.6 percent of young adults, aged 18 to 24, were enrolled in two- or four-year colleges. With this high number of Millennials who are receiving education, why are so many still unemployed? My Colleges and Careers can help mend this problem by assisting students in increasing their employability by helping them complete an online college education.
The millennial generation is a unique set of workers who have different ideals, as far as careers go, than any other generation. According to another study done by SBR Consulting, around 70 percent of Millennials intend to change jobs as soon as the economy is on the mend. And what's more, they have higher demands for their jobs than other generations. The top three priorities of Millennials for a career are compensation, a flexible work schedule, and opportunities to make a difference. This has led to what CNN has dubbed "speed-dating" for jobs. With these desires taking precedence over job security, it is a given that more education is necessary in order to try out more jobs. This is exactly where earning fast online degrees comes in handy for job seekers. My Colleges and Careers has all the tools necessary for Millennials to complete any educational requirements that will lead them to greater and more varied job experiences.
Debt and the cost of schooling is another concern that many Millennials have when it comes to their education. The SBR Consulting research study also showed that two-thirds of higher-education graduates are completing their education with a debt of more than $20,000. Most Millennials consider the high cost of education to be worth the debt because it allows them to find a career that is more fulfilling. My Colleges and Careers has done research to show that the cost of online schools and traditional colleges and universities is around the same, depending on the institutions. However, financial aid and scholarships will apply equally to either. The main financial benefits of going to an online school over a traditional school is that there are no out-of-state tuition costs and no transportation expenses.
My Colleges and Careers has a variety of tools on their website that will assist prospective students and returning students to find a degree and prepare for a career. The most useful feature of the site is the degree searching tool, which helps students by providing a list of online colleges that offer programs in their field of interest. The site also offers degree and career statistics through helpful infographics, as well as news updates and a list of the best careers 2011. This information is meant to keep students informed about financial aid or any other pertinent information regarding their education. The last resource offered by My Colleges and Careers is advice from experts through their blog. Experts from many different fields and careers write on topics such as job hunting tips, the best careers of the year, and how changes in government policies can help students complete their education and start a career.
My Colleges and Careers is committed to helping students find an online school. This will allow them to earn their degree and embark on a rewarding career. As powerful resource for individuals who have other time commitments and responsibilities, My Colleges and Careers connects people with online programs that help them earn their degree through the convenience of the Internet. My Colleges and Careers is able to help prepare all potential students in getting the information they need in order to complete their education and start a successful career.
# # #