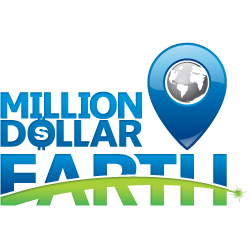 "Just what we need, Charlie Sheen running things." – Paul Wyntergreen City Manager, Tillamook, OR
Tacoma, WA (PRWEB) June 13, 2011
Yes, Idiotville is a real city! And yes, we want to give Charlie the honor of being the Chief Idiot (in light of his recent performances). "Just what we need - Charlie Sheen running things." – Paul Wyntergreen, City Manager, Tillamook, OR (503) 842-2472 ext. 3460. According to Wikipedia, Idiotville is located in the county of Tillamook, OR. Its coordinates are 45°37'10"N 123°25'5"W with an elevation of 1,200 ft. – Source, "Idiotville (historical)". Geographic Names Information System, U.S. Geological Survey. Retrieved 2009-01-05.
Idiotville, OR is located on the southeast end of Tillamook on the Pacific Ocean. Currently a ghost town, Idiotville is located at the mouth of Idiot Creek on the Wilson River. The name was conceived by loggers who were working there. Since the spot was so remote, it was said that only an idiot would work there, so the camp was popularly, and officially known as Idiotville, OR. The nearby stream was named Idiot Creek after the community was added to the official United States Board on Geographic Names list in 1977.
Ryan Hart, the founder of MillionDollarEarth.com decided to make Charlie Sheen the chief idiot after watching most of his rants. "After seeing Mr. Sheen un-ravel, I thought to myself, he would be the perfect chief idiot of Idiotville." MillionDollarEarth.com is a creative advertising pathway allowing businesses to own digital real estate to better connect with their online audience. Think of MillionDollarEarth.com as a virtual Monopoly game, with Charlie Sheen being the "Old Boot," and Idiotville the Mediterranean Avenue of the board game.
Purchased cities come equipped with many customizable options so that the city's owner can group their online outreach methods into one centralized location. Help your city stand out with: a Facebook fan page, Twitter feed, YouTube video, as well as a custom text box. Cities range in price from 100 to 10,000 dollars covering every continent in the world. (City prices are based on their respective population size.)
Click here to link to Idiotville
Click here to link to MillionDollarEarths Facebook, Twitter, and RSS feed.
About MillionDollarEarth.com:  
Inspired by Alex Tew's Million Dollar Home Page, long time friends Ryan Hart, and Scott Dahl felt the need to expand on this virtual advertising model. With Scott's web design expertise and Ryan's entrepreneur skills MillionDollarEarth.com was born. Ten percent of the proceeds will be given to Charity: Water, a non-profit organization dedicated to bringing clean and safe drinking water to millions of people developing nations. "Online there has been no unique voice in advertising," says Hart. "I want this website to change that and be the creative wall for businesses to hang their advertising on."
# # #